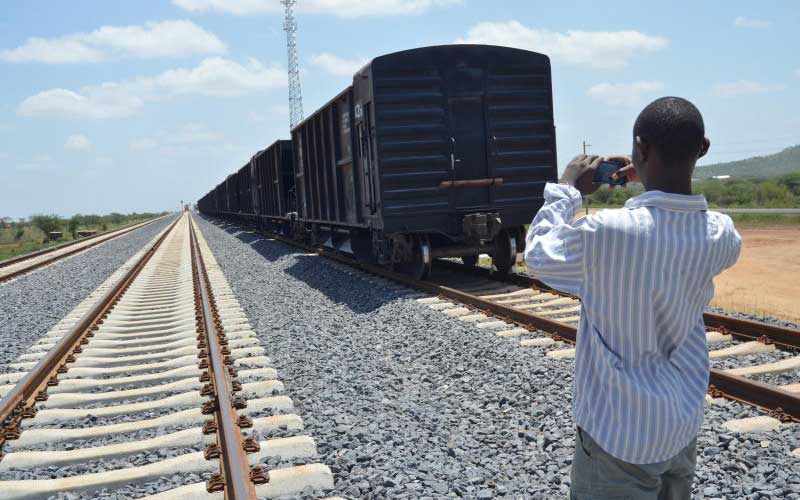 For the last one year, towns along the Standard Gauge Railway (SGR) corridor in Makueni County have witnessed an economic boon. These include Emali, Kibwezi and Mtito Andei which are bustling with economic activities, owing to the increased number of travellers who book from those stations. Small businesses that include eateries, hotels and shops have sprung up along the SGR corridor, thereby changing the face of the once sleepy towns. There has also been an influx of boda boda operators who cash in on the business growth by ferrying passengers to and from the stations.
SEE ALSO: SGR passenger train resumes operations on Monday
"I can make up to Sh3,000 a day during the peak season. This has enabled me take care of my family without much struggle," says Jefferson Mativo, a boda boda operator at Mtito Andei. The peak seasons for boda boda operators include school opening and closing days and public holidays. At Mtito Andei station, the operators have a designated place where they drop and pick their customers. For security reasons, they are not allowed to go past the main gate which is always manned by armed security. In the past, Mativo who has operated in the town for six years would manage between Sh300 and Sh500 per day. With the business looking promising, they want the government to increase the number of trains plying the Nairobi-Mombasa route. For regular travellers like Salma Hamisi, the modern train has brought about convenience and saved travel time she takes from Emali to either Nairobi or Mombasa.