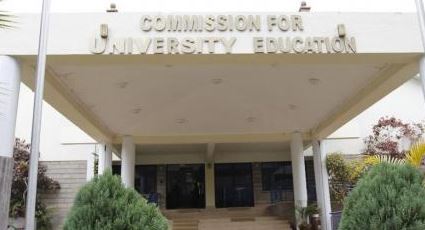 The proposed reforms in university education are aimed at improving quality of training and research, Commission for University Education (CUE) has said. CUE Chairman Nyaigotti Chacha said the reforms will cut duplication of programmes and realign universities to their initial missions. And in what could temper anxiety and job loss fears that have gripped university staff, Prof Chacha said implementation of these reforms will be gradual and consultative with stakeholders.
SEE ALSO: Three varsities fault agency for wrong details on courses
Speaking during a conference organised by the Africa Higher Education Research Institute (AHERI) in Kisumu yesterday, the CUE boss said the extensive reforms stemmed out of concern over commercialisation of universities at the expense of training and research. The conference that brought together leading scholars from across the country also discussed the ethical and legal issues surrounding the widespread use of ICT in education. Chacha said expansion of universities in the early 2000s marked the beginning of deviation from their purpose. He said universities abandoned their mission in the rush to expand. "It is a concern that the rapid expansion has resulted in a situation where some of the programmes are duplicated. Therefore we overproduce in a particular discipline more than the job market can accommodate," he said. The CUE boss said the reforms will help restore sanity in institutions of higher learning.
SEE ALSO: Kabarak University among top choice for candidates
"We want to see how each university can re-look their own mission and vision in terms of the scope of course content and specialisation," he said. A university like Egerton, he said, was established to focus on agriculture while Jomo Kenyatta University of Agriculture and Technology was expected to produce graduates in technology. He described the anxiety which gripped universities over merger reports as premature.