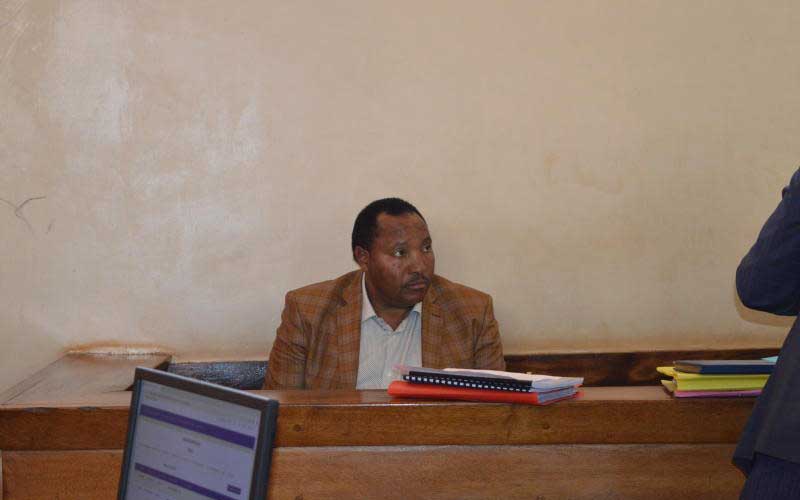 Governor Ferdinand Waititu (pictured) has been dealt a blow after a court declined to extend anticipatory bail orders barring his arrest by the Ethics and Anti-Corruption Commission (EACC). Kiambu Chief Magistrate Patricia Gichohi ruled on Friday that Waititu had not demonstrated to the court that he would suffer prejudice if orders blocking his arrest were not extended. The verdict means that the EACC is now at liberty to arrest the governor as it continues investigating corruption allegations against him and his administration. On May 23, Kiambu Principal Magistrate Bryan Khaemba, who has since resigned after being suspended by the Judicial Service Commission (JSC), had given Waititu a Sh50,000 anticipatory bail.
SEE ALSO: Senators invite EACC to probe Ngilu over procurement
The Director of Public Prosecution (DPP), Director of Criminal Investigations (DCI), Inspector General of Police, EACC and the Banking Fraud Investigation Unit are named as respondents in the case. The ruling came even after Waititu's co-applicant in the case, Chief Finance Officer Faith Njeri Harrison, formally withdrew from the case. Ms Njeri, who had resigned after being transferred to the Trade and Tourism department, was reinstated last week. During the mention of the case on Wednesday last week, the DPP told the court that the court erred in giving anticipatory bail to Waititu and Njeri. EACC lawyer Roselyn Murugi echoed the DPP's sentiments, adding that the governor should not use the courts to shield himself from arrest.