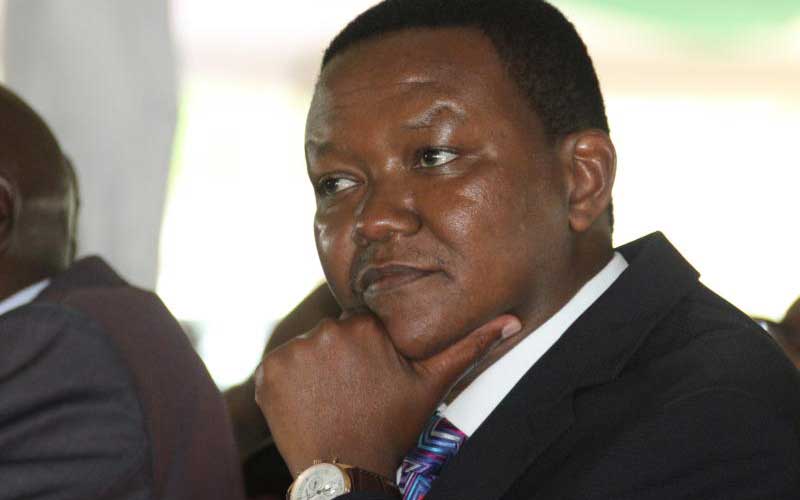 Eastern
Pharmacy owners pick war with Mutua over relocation directive
The Kenya Pharmaceutical Association has asked its members to disregard a directive by Governor Alfred Mutua requiring private medical businesses operating near public hospitals to relocate or close shop. Dozens of traders who were affected by the directive, through their lower Eastern chapter chairperson Janefrancis Katumbi, have vowed they will instead move to court to challenge what they termed as 'a roadside declaration' by Dr Mutua. The Kenya National Chamber of Commerce and Industry, Machakos Chapter, has also waded into the standoff and vowed to use 'all methods possible' to ensure the directive, which it termed illegal, is not implemented.
Where it began
SEE ALSO: PHOTOS: Governor Mutua's dream 'White House' sparks rebuke, praise
Governor Alfred Mutua revoked business permits of privately run health facilities operating within a radius of 300m from key health institutions. This followed expiry of a three-month notice issued by the county boss last February 7, directing the business operators to relocate to help curb theft of medicine from public hospitals. Nineteen people were also arrested in a raid on private clinics, chemists and laboratories located near Machakos Level 5, the county's largest health facility.