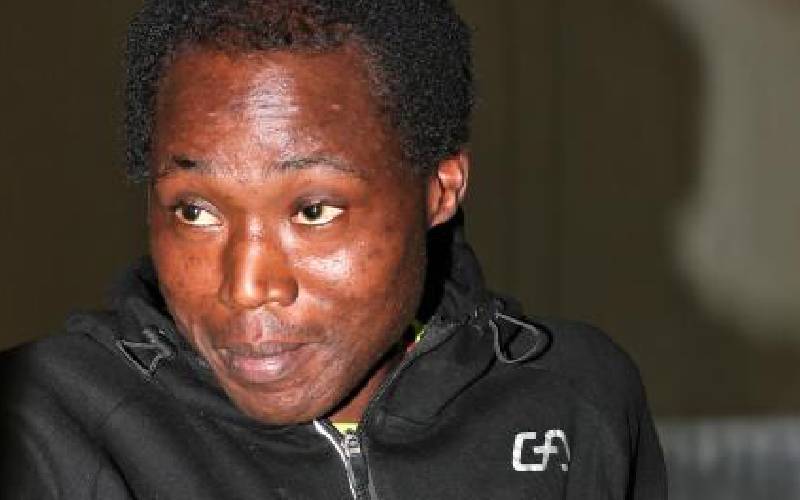 A court in Eldoret was stunned when a suspect thought to be a female athlete turned out to be a man. Shieys Chepkosgei had been arraigned for impersonating a female nurse at Moi Teaching and Referral Hospital (MTRH) on June 14 going by the name Pamela Mulupi. Investigating officer Victor Omondi told the court that Chepkosgei was dressed in the nurse's uniform complete with a badge and was working at the Emergency Section when other nurses grew suspicious. The nurses alerted the police after they failed to find a Pamela Mulupi on the interns register.
SEE ALSO: Nandi senator hospitalised after Friday night accident
The suspect was then arrested and later remanded at Eldoret GK Women on Monday. However, according to a letter dated June 18 and signed by the officer in charge of the prison, Margaret Waithera, prison officers discovered Chepkosgei was a man during routine checks.
Male indeed
Hillary Kiprotich aka Chepkosgei told the court that he is indeed a man, but said he associates more with the female gender. The birth certificate, passport and national identification card, which were produced in court, identified Chepkosgei as a female. The investigation officer told the court that Chepkosgei has participated in marathons in various countries including Malaysia, Morocco and Tanzania as a female athlete.
SEE ALSO: Varsity seeks access to frozen accounts to pay salaries
Asked by the magistrate if the officer's statement was true, the suspect nodded. "I was identified as a male, but when I became an athlete, I registered myself as female," he said. The court heard that the 29-year-old suspect participated in a marathon in Zambia as a woman and has won three medals so far. The suspect is yet to plead to any any charges. Magistrate Obulutsa ruled that Chepkosgei be remanded for 10 days pending investigations over her birth certificate, identification card and passport.