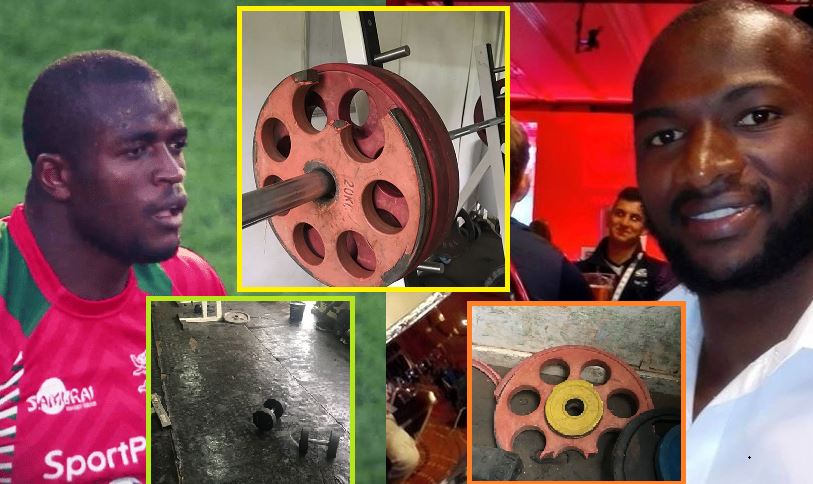 Two senior Rugby Sevens players have accused the Kenya Rugby Union (KRU) of poor management and mistreatment of players, and attributed these to Shujaa's poor performance that could see them relegated. The experienced duo of Dennis Ombachi and Willy Ambaka on Friday took to Twitter to make the damning allegations about the suffering of the national team players. These came barely 24 hours before the Paul Murunga's side take on Fiji today (12.36pm) in their opening Group B match of the penultimate round, at the Twickenham Stadium in London. With two legs remaining, the former Singapore Sevens champions find themselves in a real dogfight to keep their core status for next season.
SEE ALSO: KRU part ways with Kenya Sevens Technical Director Paul Feeney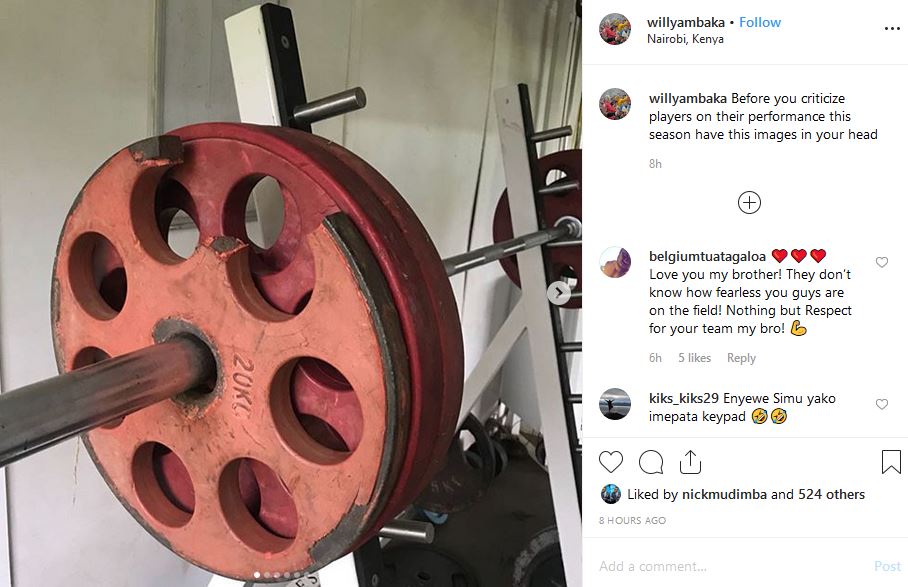 But in a series of tweets, Ombachi and Ambaka, who were part of the Kenyan team that won the Singapore Sevens title and played in the 2016 Rio Olympics, lifted the lid on the 'sad state' of the team. However, when contacted, KRU chief executive officer Sylvia Kamau simply said: "I've no comment on that." The pair has termed the current national team's woes as self-inflicted after the union and the senior players disagreed on reviewed contractual terms ahead of the 2018/2019 World Rugby Sevens Series season. The union, which has been experiencing a financial crisis since SportPesa withdrew their sponsorship, wanted to pay the senior players Sh100,000 or less per month in wages. This was a drastic drop from last season, when they were earning between Sh120,000 and Sh170,000 monthly. Ombachi feels 'ashamed' at how he and his teammates were treated while on national duty. "Tune in Kesho support Kenya 7s as we battle relegation, it didn't have to get here, it could have been avoided, we are not entitled s##ts as the bloggers they paid to write so about us, we go months with unpaid rent, I will tell you the whole story once I finish cooking my salmon,'' read Ombachi's first tweet from his base in Russia. "I am saying this because I was part of the system this season before walking away, we deserve whats coming our way." "I was even called and told to accept lower pay than the juniors, we all were actually, 4 times more, but this time we stood our ground."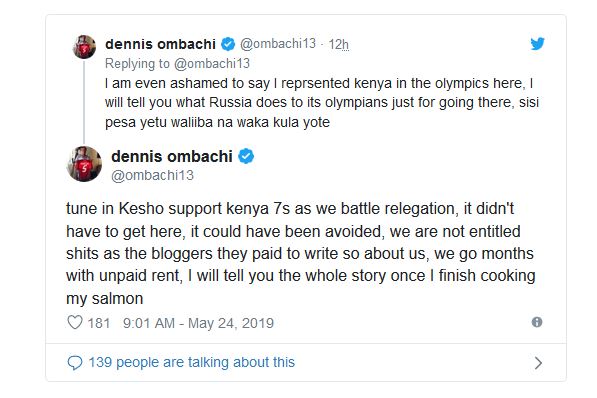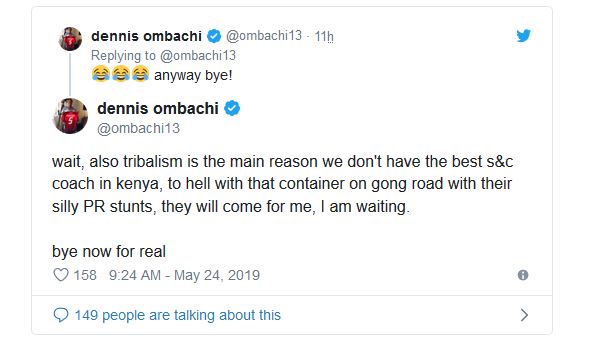 Ambaka's tweets were illustrated by photos showing the poor state of the national team's gymnasium at RFUEA. "I mean it's sad travelling and living in all the 5star hotels and coming back home to a locked house because you haven't paid rent, I mean how do you expect results with this kind of environment?," asked Ambaka on twitter.