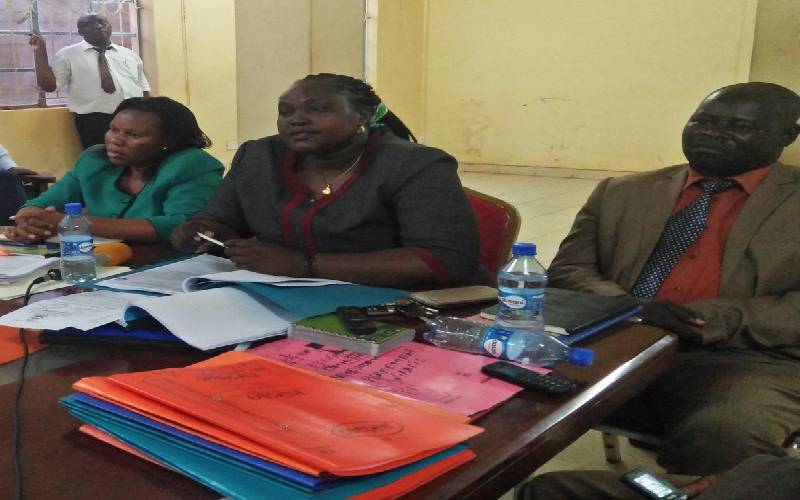 A senior county government official has been summoned by a team investigating delayed implementation of projects. County Secretary Nicodemus Mulaku will become the third official from the Executive to be probed by the Special Select Committee after Finance Executive Phaustine Barasa and her Chief Officer Priscah Omoit were grilled on Wednesday. During the three-hour grilling of Ms Barasa and Ms Omoit, the seven-member ad-hoc committee chaired by Bukhayo North/Walatsi MCA Gardy Jakaa said they were concerned about the frequent rollovers of development projects. Barasa and Omoit told the committee they had been discharging their mandates as outlined in their appointment letters.
SEE ALSO: Deprived innocence: Cries of Busia minors defiled by fathers
The committee was formed last week after Leader of Minority Felix Omanyi sponsored a Motion calling for a probe to find out why projects factored in the 2017/18 and 2018/19 budgets were not initiated by Governor Sospeter Ojaamong's administration.