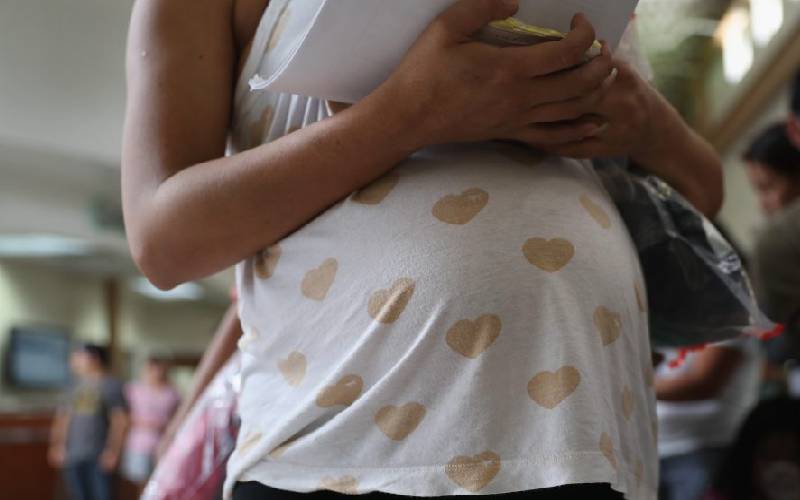 There were 6,710 teenage pregnancies in Murang'a last year, according to a new report. The survey by the county government showed that the affected girls were aged between 10 and 19. Some 70 per cent of those who impregnated the girls were above 50 years old, it added.
SEE ALSO: Kenyan museum, Mau Mau fighter shed light on British colonial abuses
Another 30 per cent of those who impregnated the girls were their age mates, the study added. Some of the sexual offenders used boda boda rides, soft drinks, chips and sausages among other goodies as baits. Some 140 girls, aged between 10 and 14, were impregnated, while 25 others aged between 10 and 19 aborted. The analysis was conducted in health centres in all sub-counties.
The Standard
has learnt that 22 adults, some aged above 50, are responsible for some of the pregnancies. A month ago, a man camped at Kigumo Law Courts seeking justice for his 14-year-old daughter who was six months pregnant.
SEE ALSO: Talk to your children about sex, parents told
According to figures obtained from health office, 6,570 girls aged between 15 and 19 gave birth and 679 girls aged between 10 and 14 are on family planning. Some of the victims of teenage pregnancies claimed they were sexually molested by relatives, close friends and others raped by unknown people. Health workers reported that another 4,477 girls, aged between 15 and 19, were on family planning. Another 15,070 girls aged between 20 and 24 are on family planning and are believed to be pursuing their college and university education. "We have a team on the ground that is following up cases of teenage pregnancies, where young mothers are exposing culprits who defiled them," Health Executive Joseph Mbai told The Standard.
SEE ALSO: If the family is under attack, the State is under attack warns Uhuru