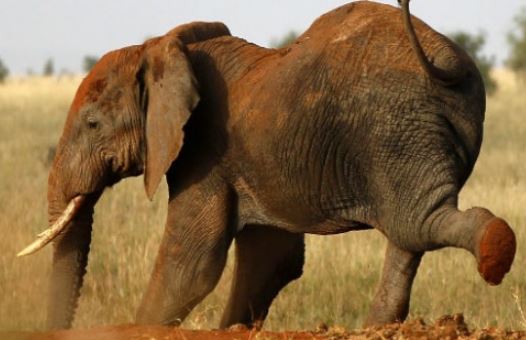 A woman has been killed by an elephant at Mugur area in Samburu East Sub County. The deceased who was a mother of four was herding livestock when an elephant ambushed and killed her on the spot. Officers from Kenya Wild Life Service (KWS) visited the scene to transport the body to Samburu County referral hospital mortuary for postmortem examination.
SEE ALSO: Quickly probe death of hundreds of elephants in Botswana
KWS county warden Mr Tom Amisi has confirmed a family to the victim would be compensated by government for the loss of their loved one due to wildlife activities. "Compensation would be prepared and within one year, the family would have received money from government following the killing of their relative by an elephant," he said. Mr Amisi said the village is along the elephants' corridor for very many years as the animals have been passing through the village from Laikipia towards Kirisia forest in Samburu Central Sub County. The warden said KWS officers would be deployed to the village to check if the killer elephant is still in the village.