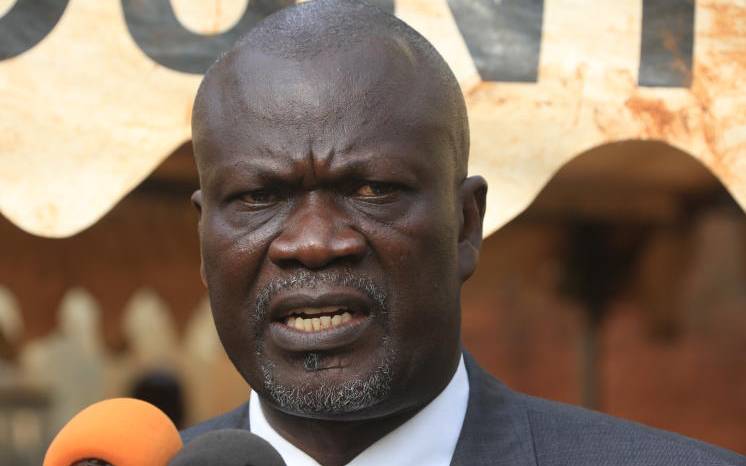 The Siaya County Government has disputed a report by National Aids Control Council (NACC), saying they were not interrogated over their spending on HIV/Aids care. The report, released in April by NACC indicated that most counties were allocated meager resources while some did not allocate any for HIV/Aids treatment and prevention in the 2018/19 financial year. Speaking to The Standard yesterday, the County Executive Committee Member for Health, Dorothy Owino said HIV is a key priority for Siaya County. "NACC has not discussed with the county nor interrogated our budget and we therefore declare the report as untrue and misleading," said Owino.
SEE ALSO: I'll be out of here soon, embattled Maraga declares
She added that the county has employed Health Community Workers who carry out HIV activities and manage the programme. The report released in Nairobi last month, showed that total allocation by counties during the financial year 2018/19 amounted to Sh210.4 million, with only five counties allocating more than Sh10 million. While six counties allocated between Sh5 million and Sh10 million, 20 counties allocated between Sh1 million and Sh4 million. Nine counties did not allocate any amount. Kilifi allocated Sh59.3 million, the highest budgetary allocation for HIV/Aids, while Siaya and other eight did not allocate any amount. "Achievement of epidemic control is our goal. We have allocated Sh4 million on prevention and quality assurance besides Sh30 million dedicated to specific county staff on HIV programme," the CEC explained.
SEE ALSO: Are infections rising or are we testing more cases?
While stakeholders noted that there was significant reduction in HIV-related deaths between 2013 and last year, with figures dropping from 58, 465 to 28,214, they noted that some counties were yet to allocate any funding, and that the sector was dependent on donor funding. Little or lack of allocation for HIV/Aids treatment, the experts noted, will hamper the delivery of universal health care in counties. In the report, the stakeholders recommended that there was need to mainstream HIV response by establishing Aids Control Units in all departments as well as working towards establishing a HIV kitty backed up by an HIV Bill.