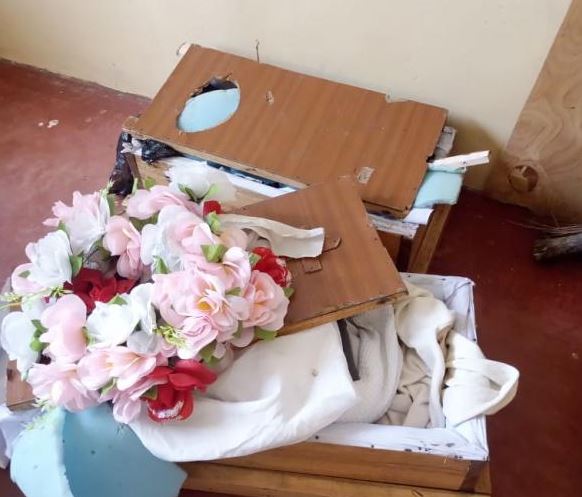 Police in Homa Bay County are investigating a bizarre incident where a couple allegedly buried toys instead of their twins whom they claim died at birth. The couple from Kamsama Village in Suba North, escaped death narrowly after suspicious villagers and relatives attacked them after learning they had buried toys in two small coffins on Tuesday.
Just hours
Shocked villagers said they exhumed the 'babies' just hours after their burial, only to find toys well draped in white sheets.
Poked holes
A source at Aga Khan in Kisumu said they had not booked any expectant woman with the said woman's name. Relatives poked holes on this theory of having been to Kisumu and Nairobi, given the quick succession with which she was transferred from these hospitals.
View body
During the arrangements, family members have to view the body. However, nobody in the family viewed the bodies except the couple and two 'strange' guests in the controversial burial. Family members who returned home a few hours later, complained of being kept in the dark over the burial. They decided to exhume the 'bodies' to confirm if they were the said twins. The process of exhuming the 'bodies' attracted a large crowd and when the coffins were opened, they found toys inside. The residents attempted to lynch the couple, but police arrived and rescued them. They were later detained at Mbita Police Station.