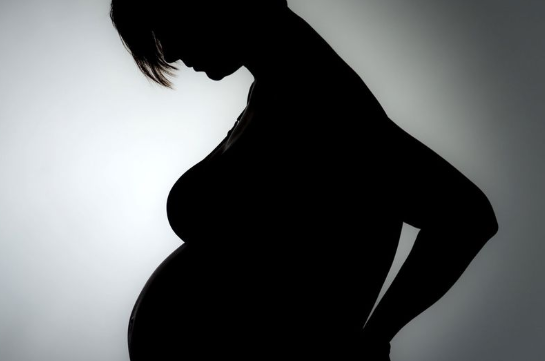 Teenage pregnancies conceived during the holiday season is not a new phenomenon in Kenya but some take it as a learning experience.
One such young mother from Mur Malanga Village in Siaya County found herself pregnant after engaging in sex during the holidays and she wishes she had enough education.
Rachel, 17, now a Form Two student at a well-performing girls' school in Alego-Usonga got pregnant and delivered a baby boy when she was still in Class Seven at her local village school.
In 2015, during the long holidays, Rachel went to visit her aunt in Bondo Town where she met a 19-year-old young man fresh from high school. The two got intimate and the results did not take long.
"I missed my menses just as schools were opening but I did not take it seriously until they failed to come again the second time; I was quiet about it," she recounts.
By the third month, her mum had realized something was amiss and Rachel had gotten all manner of counsel from her friends to terminate the pregnancy. The man responsible for the pregnancy denied and went to Nairobi leaving her all alone.
She states, "I was almost tempted but my mum urged me not to try it because she would support me and if I wanted to go back to school then she would help care for the baby."
Rachel carried her pregnancy through school with her teachers supporting her and after giving birth, she went back and sat for KCPE after which she joined Form One.
"When I am away in school, my mum takes care of my son and he will be starting school next year but I want to work hard and study journalism so that I can care for my mum and son," she promises.
Rachel confides that she is now on a long-acting contraceptive; she adds that if she had proper information, she would not have gotten pregnant in the first place.
Adolescent girls are susceptible to face a situation similar to Rachel's. With the sexual debut in Kenya standing at about 15 years according to the Kenya Demographic and Health Survey (KDHS) 2014, teenage pregnancies are most likely to occur. Half of Siaya teenagers have their sexual debut by the age of 17.
Each year, 13,000 girls drop out of school due to unintended pregnancies. The National Adolescent Sexual and Reproductive Health policy 2015 calls for age-appropriate sexuality education.
In Siaya County, teenage pregnancy stands at 35 per cent according to the county director of health Dr Ken Oruenjo. This is twice above the national average which is at 18 per cent according to KDHS 2014.
For instance, at Ong'ielo Health Centre in Rarieda, Siaya County, there were 38 antenatal care visits and 15 deliveries by girls under the age of 17 between January and April this year.
Oruenjo says, "we have decided to bring stakeholders from education, health, civil society and young people together to discuss the way out of this challenge."
Ezekiel Ojwang, the Alego Usonga reproductive health coordinator says that four in five teenage pregnancies in the county are unintended. He adds that a solution has to be found.
"Prevention of such pregnancies is key and the solution, first of all, lies in the provision of age-appropriate information to adolescents and provision of contraception services to those who are sexually active," says Ojwang.
He states that some of these unintended pregnancies have ended up as unsafe abortions which the county's public health facilities have to treat consuming time that could be utilized to care for other medical cases.
Ojwang says, "young people use all manner of methods from concentrated juice and tea to the use of sticks in an attempt to terminate the pregnancies, and the average cost to treat this per woman is usually Sh5,000."
Siaya County Referral Hospital treats at least one case of unsafe abortion every single day, these are issues that Oruenjo argues can be avoided with proper coordination by different players focusing on adolescents.
The adolescent policy points out that adolescent pregnancy, whether intended or unintended, increases the risk of maternal mortality and morbidities including complications of unsafe abortion, prolonged labor, delivery and post-natal period.
Deaths of adolescent girls from sexual and reproductive-related causes remains a grey area.
"Country-specific adolescent mortality data are not available. However, estimates from developing countries indicate that pregnancy and delivery complications, including unsafe abortion, are the second leading causes of death for girls below 20 years," states the adolescent policy.