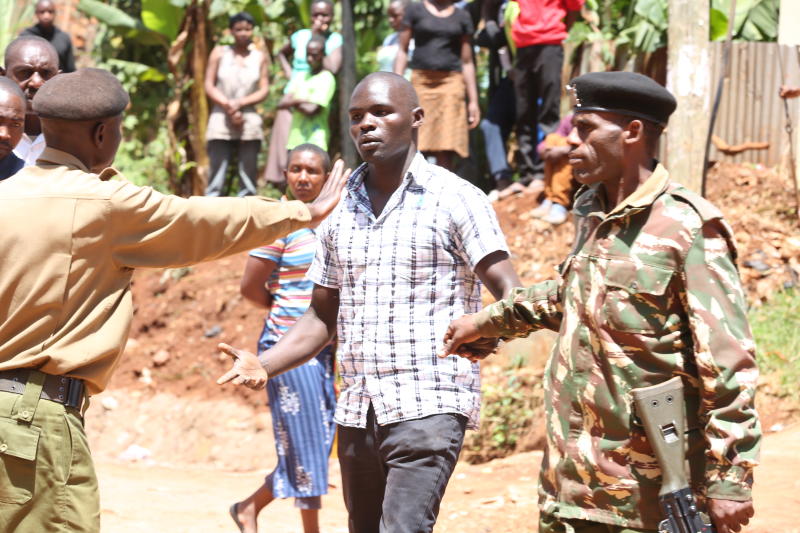 The Government has started destroying more than 200 buildings on riparian land in Kisii. The demolitions by a multi-agency task-force will see five major hotels near River Nyakomisaro flattened. Several tenants were caught off-guard early Wednesday as the exercise began. They lamented that landlords had not informed them of the demolition notices. Some of the affected are Kisii University students, who are on holiday. "My colleagues have lost virtually everything," said Peter Onsare, a Third Year student.
SEE ALSO: It's time to implement urban planning policies to avert calamities
A senior Government official, who is part of the team on the demolitions, had a section of his recently constructed house ruined in the exercise coordinated by Kisii County Commissioner Godfrey Kigochi and County Police Coordinator Martin Kibet. The agencies involved are National Environmental Management Authority, Water Resource Management, National Building and Construction Inspectorate, Kisii County Government, National Disaster Management Unit, Public Works, National Youth Service and the National Security.