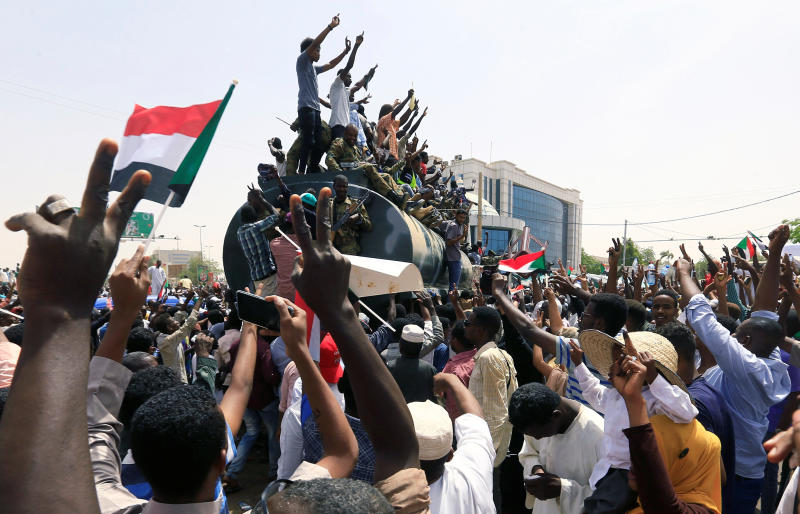 Whatever is of the nature to arise, all that is of the nature to fall; so goes an old adage and so has the 30-year dictatorship of Omar al-Bashir fallen in Sudan.
There were great rulers of the old but they are no more and this is a reminder that power ends.
From the Great Roman Empire under Augustus to Adolf Hitler of Nazis Germany and the rise of African strongmen like Muammar Gadhafi of Libya, and Robert Mugabe Zimbabwe, history attests to the rise and fall of the greats.
They all came, ruled and exited the stage some of them by force due to their failures. Bashir of Sudan has been in power over the past 30 years and his rule has ended in Khartoum this month.
One wonders why a leader who rose to power as a reformist like al-Bashir should choose to overstay the welcome until he is forced out by the masses.
Three things spelt doom for Bashir's reign. The first one is the oppressive Arabic regime set up by Bashir to subjugate Southern Sudan until its secession in 2011. The atrocities committed in Darfur and Nuba Mountains under President Bashir remain an issue of global concern with Bashir facing charges of crimes against humanity at the International Criminal Court at The Hague.
Bashir is accused of perpetuating discrimination and marginalising South Sudan and as the President who elevated Arabs above blacks in every way and sector in Sudan. His National Congress Party that has been in power for 30 years committed crimes mainly against the black Sudanese creating a huge chasm between the Sudanese of Arabic descent and those of African descent.
This marked the beginning of an end to the Bashir kingdom that had been the biggest across Africa post-independence.
The emergence of South Sudan weakened the Khartoum-led government as it did not only cut access to oil. It also took with it land and people dealing a great dent on the economy of Sudan. That is where the rains started beating the people of Sudan. Things were not made better by Sudan's insistence on retaining part of South Kordofan and the Blue Nile, which are predominantly inhabited by Africans who remain more like slaves to their Arabic brothers. The motivation to retain these areas was informed by the desire to have access to, and control of oil fields that remain major areas of conflict in Sudan.
But when hard economic times bite, they don't discriminate against blacks and Arabs. All the Sudanese, Arabic or African were greatly affected by the crumbling economy but even more painful and worst affected are those living in major towns of Sudan starting with the capital Khartoum.
With the limited resources Sudan's economy hit a rough stretch. Finally, the people organized themselves along the civil society movements to revolt the bad governance under Bashir.
In January 2018, large protests started on the streets of Khartoum in opposition to the rising prices of the basic goods including bread. The protests grew quickly and found support from different opposition parties.
Youth and women's movements also joined the protests.
SEE ALSO: Sudan to allow drinking alcohol for non-Muslims, ban FGM
Long queues for basic goods such as petrol, bread, as well as cash from ATMs have been a common sight throughout Sudan in the past months with inflation hitting 70 per cent.
Soon all the Sudanese especially those of Arabic descent realised that bad governance not only affected their African brothers also Arabs.
The Sudan protests, which have referred to Arab Spring 2.0,
started in Atbara, Port Sudan, and spread to Khartoum where they bore fruit on Friday when Bashir was forced out by his own military.
The protesters chanted "We are all Darfur!" and "Just fall Bashir– that's all we demand!" among others.
[email protected]