Nairobi
Wangechi was the family's first-born.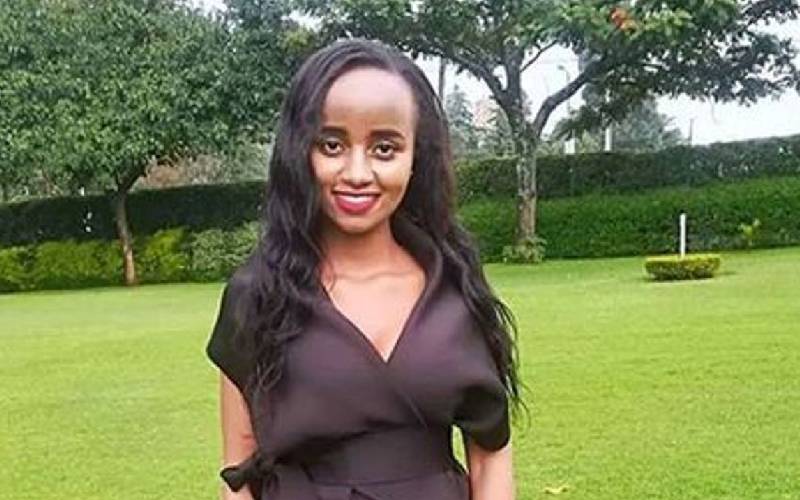 The mother of a medical student murdered in Eldoret last Tuesday has spoken of the pain of losing a daughter and the bitterness caused by negative comments about her. Winfred Waithera, the mother of Ivy Wangechi, said the family is still in shock following her daughter's murder. Wangechi, a Sixth Year medical student at Moi University, was last week hacked to death by a man who the public caught up with and beat before he could escape.
SEE ALSO: 10 Kenyan universities to attend of you want to get a job fast
Addressing the media yesterday at their Thika Makongeni Phase 10 home, Waithera said Wangechi's death hit them hard and reports portraying her in bad light only added insult to injury. The mother of three said the family had been in agony since they received the "unforgettable" call from a chaplain in Moi University informing them of their daughter's murder. "We are still in shock and cannot believe that Ivy is gone forever. It is so hard to imagine that we will never see her again. It is so painful for us as parents and family," she said. She said they had high hopes in Wangechi, who was scheduled to graduate this December. The mother lashed out at bloggers for "peddling lies and propaganda" on social media about her daughter.
SEE ALSO: Five petitioners quest to save MUSCO
She appealed to the bloggers to be mindful of the family's plight, as they mourn their daughter. "I want to make it clear that the Ivy the bloggers are talking about and trying to portray in bad light in social media is not the same one we knew. The Ivy we knew was God fearing, disciplined and one who did not depend on or have sponsors," said Waithera. She denied knowledge of Wangechi and her killer dating, saying he had never been introduced to them. Wangechi was the family's first-born. Her mother teaches at Chomo Secondary School in Gatanga, Murang'a County, while father Paul Wainaina is the principal of Kanjuiri Secondary School in Nyandarua County.
SEE ALSO: Senate seeks to protect investment by Moi University staff
On Friday, Mr Wainaina also defended Wangechi against negative publicity. He said his daughter was not a "slay queen", adding she was brought up in a strict Christian home. "She was a very honest person. Her character cannot be questioned. She is a victim of a brutal murder and should not be vilified," he said. He said his daughter was a decent, hardworking girl and dismissed claims that she infecting her killer with HIV. The family said Wangechi would be buried in Mahiga village in Othaya, Nyeri County.