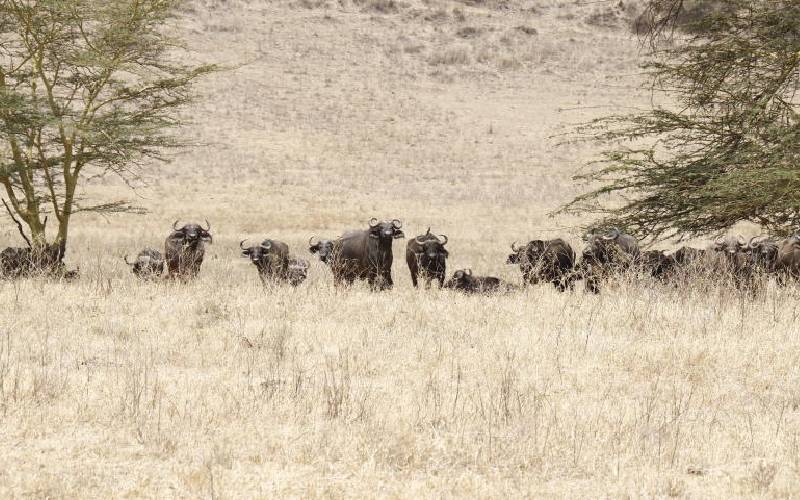 Vaccination of Southern white rhinos at Lake Nakuru National Park has started following an anthrax outbreak that has killed 10 buffaloes.
The Kenya Wildlife Service (KWS) yesterday confirmed that the dead buffaloes tested positive for anthrax.
Four more buffalo carcasses were found after the dead 10.
Susan Koech, the Principal Secretary for wildlife said the four carcasses were found by KWS patrolling teams, although it has not been confirmed that they died of anthrax.
While commenting on the rhino vaccinations Dr Koech said: "Currently, 14 of the 15 white rhinos have been vaccinated and so have 4 of the 63 black rhinos.