Nairobi
The guard who said the Supreme Court judge threatened to shoot him now says the matter 'has been settled'.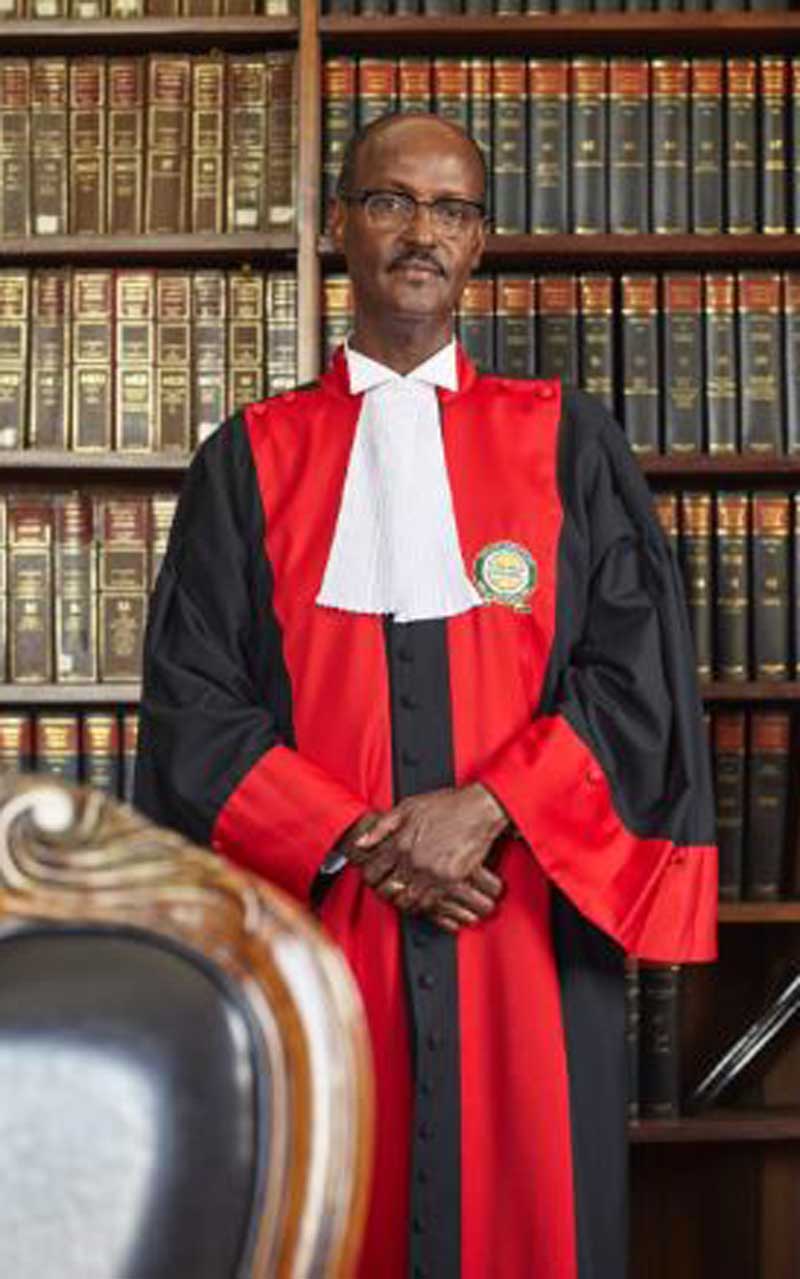 A security guard who claimed that Supreme Court judge Mohammed Ibrahim (pictured) threatened to shoot him has withdrawn the case. Ronald Ayiera Nyoro said he and the judge have since reconciled and the matter 'has been settled'. "I wish to indicate that I have withdrawn the above matter which was reported in Spring Valley Police Station and later forwarded to the DCIO Gigil division (Westlands Constituency)," Ayiera said in a statement.
SEE ALSO: Top court's verdict an antidote to revenue woes facing counties
On March 22, detectives questioned Justice Ibrahim over the allegations that he threatened the guard at Spring Valley. He said that the threatened shooting occurred at the judge's house in Spring Valley. A statement by the judge's lawyers Kilonzo and Associates said that the matter was now "fully settled." The statement, signed by lawyer Wambua Kilonzo, said that that Nyoro, through his lawyer, approached the judge and told him that he had "voluntarily" withdrawn the complaint against the judge. The matter had been transferred to the Directorate of Criminal Investigations Office (DCIO) Gigiri Police Station for further investigations.
SEE ALSO: Sudan to pay embassy bomb victims Sh460b
His lawyer said that the Justice Ibrahim accompanied Nyoro to Gigiri Police Station where Nyoro "voluntarily" withdrew the complaint against the judge in the presence of the DCIO Gigiri Police Station. "The judge had no objection to the withdrawal of the complaint and he recorded the no objection before the DCIO," said the statement signed by lawyer Wambua Kilonzo. "In view of the foregoing, the complaint recorded against the judge under OB No. 03/21/03/2019 in relation to the alleged gun incident is now withdrawn and the matter fully settled. The judge reiterates that he does not wish to pursue the matter any further," added the statement. The lawyers attached Nyoro's statement confirming the withdrawal. Nyoro said that they had "reconciled under article 159,2, c of the Kenyan Constitution." "The issue be marked as settled," said Nyoro.
SEE ALSO: U.S. Supreme Court heaps more damages on Sudan in embassy bombing cases
After the complaint was first made the judge recorded a statement at Gigiri Police Station in which he confirmed that there was a "slight disagreement" between him and Nyoro but he didn't brandish a gun or threaten to shoot him at all.