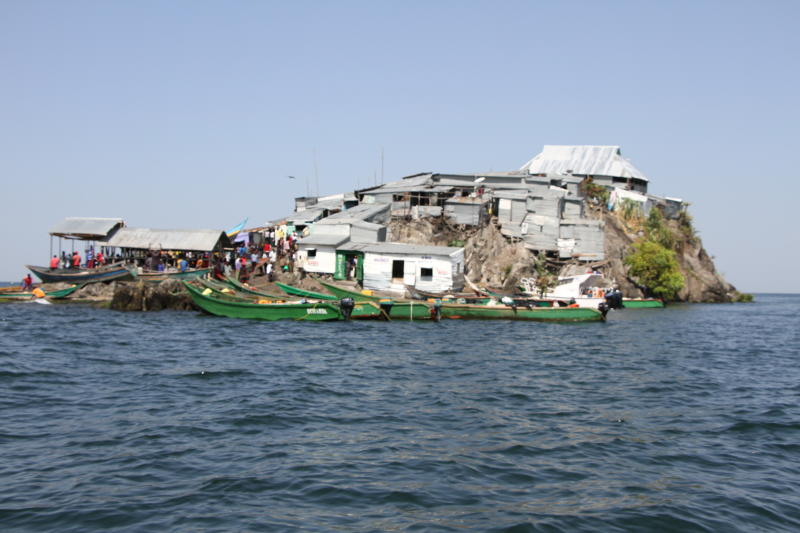 In the 1970s through to the early 1980s, the turnover rate of presidents in Uganda was so high; the presidency was practically a joke. That changed when one young Yoweri Museveni deposed President Milton Obote in 1986 and took charge of Uganda. Ten years later, Museveni subjected himself to a democratic vote and won the presidency; thereafter becoming a politician in the true sense of the word. While appearing on an interview with the Time magazine in 1989, Museveni pointed out he preferred to be called a 'freedom fighter' than a politician because politicians in Africa, he averred, did not have a good reputation. To date, Museveni, who is in the country on a state visit must be credited with giving Uganda political and economic stability. In the midst of coups and counter coups, that stability was in short supply in Uganda for quite a long time. On the other hand, he must be chastised for neutering democracy, even as democratic ideals percolate into hitherto closed African societies; particularly in the North where Islam and its teachings hold sway. Dr Kizza Besigye, a onetime confidant of Museveni can bear witness to this. Robert Kyagulanyi, popularly known as Bobi Wine, recently discovered the hard way that habouring presidential ambition in Uganda comes at a cost to personal freedom and safety. The political oppression of Ugandans as Museveni entrenches his ideals; at variance with those of a majority of Ugandans, is real. Having changed the constitution in 2006 to abolish presidential term limits, Museveni brooks no challenge. Uganda, he believes, needs him.
SEE ALSO: Farmers count loses as millers get cane from Uganda
Two term
Perhaps we shouldn't begrudge Museveni his feeling of entitlement to the presidency. After all, he made Uganda what it is today: holding it together as a country, much the same way Paul Kagame has done for Rwanda post the 1994 genocide. However, that entitlement runs counter to what Museveni believed in two decades ago. In his book; 'Sowing the Mustard Seed: The Struggle for Freedom and Democracy in Uganda', Museveni positively stated that the problem of Africa is not the populace, but leaders who overstay in power. Certainly, 33 years in the driving seat of power is overstaying, particularly when that stay has a suffocating effect on people who believe in change of stewardship as a way of changing how things are done. Indeed, the two term presidency that democratic countries espouse seeks to bring change, no matter how minimal. But while to a larger extent that should be left to Ugandans to handle, Museveni's expansionist tendencies must be condemned. We are talking Migingo Island here.
SEE ALSO: Congo declares end of Ebola outbreak in east, second deadliest in history
Uganda has brazenly snatched Migingo and Ugingo islands from a timid Kenya. Uganda police officers walk onto Migingo and not only harass, even arrest their Kenyan counterparts alongside helpless fishermen, they have the temerity to lower the Kenyan flag and plant theirs. Worse, Kenyan fishermen are taxed by Ugandan authorities on Migingo.
Marine border
But trust the Kenyan leadership to look the other way and abandon its citizens to foreign aggression. This, when it can put a stop to such nonsense the way it did when Somalia auctioned oil blocks on some uninhabited islands in the Indian Ocean that Kenya lays claim to. Perfunctory diplomacy has not paid dividends. The alternative to such failed diplomacy is offensive approach. After all these years of harassment, recent assurances by Kenya's Foreign Affairs Cabinet Secretary Dr Monicah Juma and her Ugandan counterpart following Museveni's visit that the matter is being resolved amicably are not comforting. We have been there before when some senior government official declared Migingo a non-issue, a mere piece of rock. At some point, the Kenyan government reported it had sought international help in finding the marine border with Uganda in Lake Victoria, to no avail. Our sovereignty and borders must be defended by arms and blood if necessary.
SEE ALSO: Fulfill Sh100 million pledge – Captain Dennis Onyango reminds Museveni
After all, Kenyan blood is being shed defending the Somalia government's sovereignty. The futility of empty diplo-speak rhetoric is amplified by Museveni's own admission, weird though, that Migingo Island belongs to Kenya, but the waters are in Uganda. The Migingo impasse must be expeditiously resolved once and for all. Putting this out of the way would leave room for other matters; like the integration of the East African Community and the creation of a viable economic block for the region. Museveni is on record appealing for corporation that would allow free movement of goods and people across our common borders. This, however, raised fears of insecurity on account that it could lead to the proliferation of small arms sneaked across borders. The limitation of movement therefore means goods readily available in Uganda, Tanzania or Kenya are confined to those countries when they could fetch money if moved across. Though President Kenyatta later allowed free movement of citizens of East Africa, it is not clear whether that was actualised. Mr Chagema is a correspondent at The
[email protected]