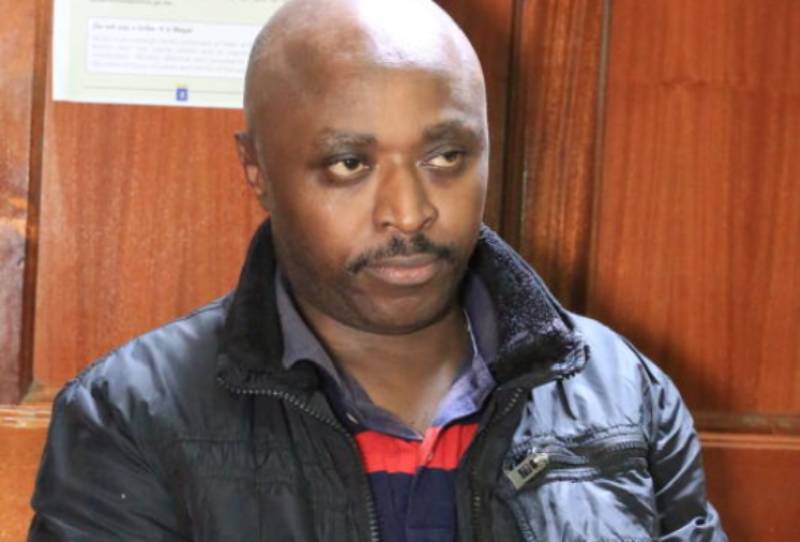 To many, the name Mugo wa Wairimu is the byword for a fake doctor.
While Kenyans first heard about him in 2015 following an expose on local television, they are more content now that he has been arraigned in court following a public outcry.
In 2015, Mugo was charged with operating an illegal clinic in Githurai. He was also accused of raping a woman he had allegedly sedated at Prestige Healthcare Clinic.
Police recovered equipment believed to be used for illegal abortions.
He returned to the headlines three years after he was charged with masquerading as a gynaecologist.
In the investigative piece, Mugo is seen giving a diagnosis seemingly drunk. He also demands Sh800 for medicine that costs Sh40. The fake doctor also demands Sh23,000 from a woman whose daughter had an abortion under the guise of treatment for a stomachache.
On November 23, 2018, "Fake" doctor Mugo was arraigned in court, where he denied operating a clinic, laboratory, a pharmacy and practising as a nurse without a licence.
This year, James Mugo Ndichu, his real name, was charged alongside two of his employees, still students. The two were arrested after Flying Squad's head of operations John Njoroge and his team stormed the clinic.
Victor Kamunya and Risper Auma were apprehended at Mugo's clinic and were temporarily freed on bond.
Mugo hit the headlines when an investigative report showed him operating a clinic in Kayole named Millan Health Care.
What irked many Kenyans after the second expose was the fact that a man who was accused of operating a clinic without a licence and raping a woman was still free.
But Flying Squad boss Musa Yego reassured Kenyans when he said, "We are closing in on him. We are confident that before the end of the week, he will be with us."
The police search had spread to parts of Kiambu.
Residents, who seemed at the forefront to ensure Mugo was arrested, tipped police that Mugo was spotted in Ruaka dressed in women's clothes. It was not him.
There was also a public outcry over Mugo's alleged unethical conduct.
Medical Practitioners and Dentists Board was especially under criticism over Mugo's continued operation, but CEO Daniel Yumbya said he is only authorised to report to the police who are mandated to arrest him.
"We leave it to the police to prosecute and call us in court as witnesses. How they came out and reopened the clinic still puzzles me," Yumbya said in 2015.
Asked whether disciplinary action could be taken against Mugo by the board, Yumbya said quacks do not fall under the board.
"A quack belongs to everybody, to the police, community and even to you the media. There are quacks in all professions, even your industry has quacks, and should you be blamed for their evils? I did my work."
But according to Yumbya, Mugo's is not an isolated case.
There are more than 800 cases of medical malpractice.
In curbing cases of quack doctors, the Medical practitioner's board has been on the receiving end, sometimes even receiving threats.
Yumbya cited a case when officers were locked in a clinic and the owners threatened to set it ablaze.
Other than the board, the nurses' union distanced itself from quack doctor Mugo.
Kenya National Union of Nurses Secretary General Seth Panyako said Mugo does not appear in their register.
"We cannot have criminals operating as medical personnel. Members of the public need to be protected from such unscrupulous people," Panyako said.
Mugo says he is a qualified doctor trained at the University of Nairobi.
"I am back stronger, candid, daring and fearless. Like it or not but I'm back, my lessons fresh. Those who counted me out will be met with shock and disbelief," he once posted on Facebook.