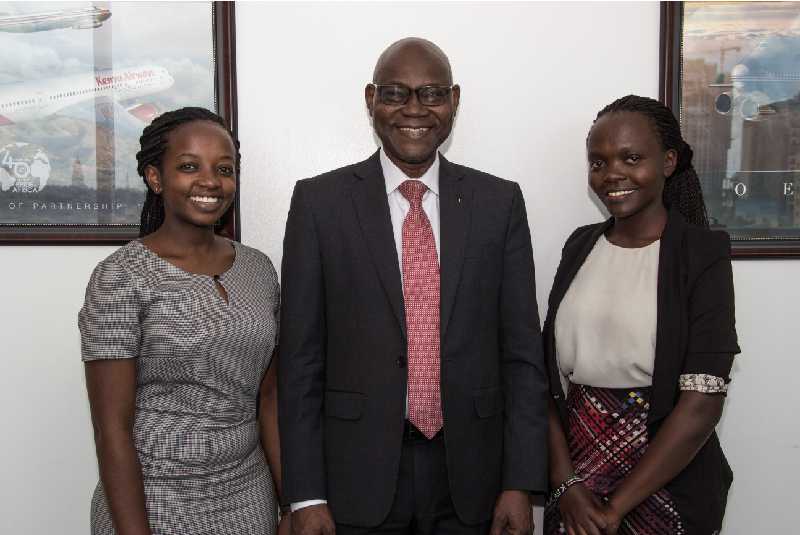 Two Kenyan students have been selected for a six-month internship program in Seattle, US by Boeing International.
The International Business Internship Program (IBIP) will be awarded to Aogah Winnie Achieng and Monica Nyawira Kang'uru who have managed to work at international corporations' and with the Kenya Civil Aviation Authority so far.
Boeing International Managing Director and Director of International Sales for Boeing Commercial Airplanes in Sub-Sahara Africa Miguel Santos, expressed his optimism in the two young innovators saying that the internship will give them exposure in the largest aerospace firm.
"I am excited for them to start in January, it's a great opportunity to gain valuable work experience, not only in a new country but also at the world's largest aerospace company," he said.
In their 20's, Aogah Winnie Achieng, a Business Management student majoring in Aviation, with experience in Flight Operations/Business Operations and Air Transport operations and Monica Nyawira Kang'uru, a student at the University of Nairobi School of Economics pursuing a Bachelor of Economics, recently won an acclaimed competition on young innovators.
The students will undertake a variety of business activities well as work along with Boeing employees, Boeing leaders and interact with IBIP interns in various factories from around the world being guided by their mentors.
IBIP, which was launched in 2012, provides exposure and hands-on experience to business and technology in disciplines like business operations, finance, marketing, and strategy in the aviation industry.