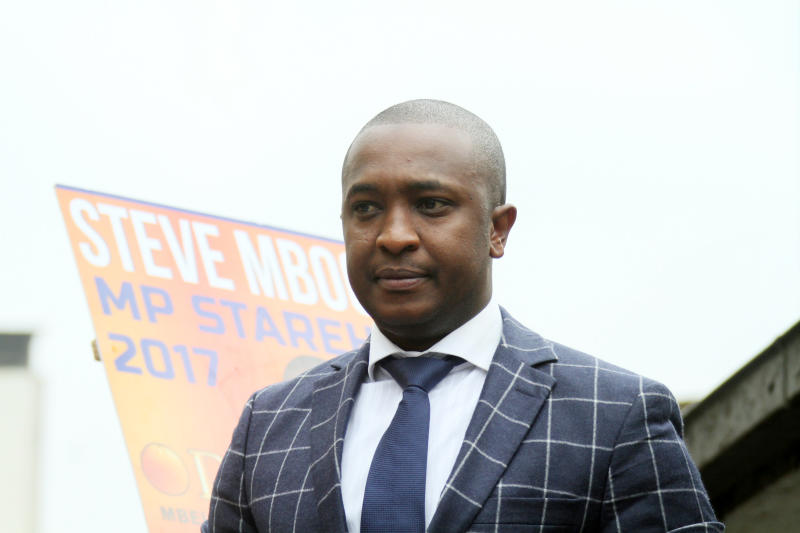 Politician Steve Mbogo and his wife Sabrina Jamal have sued blogger Cyprian Nyakundi over defamatory publication.
Through lawyer Velma Maumo, the two claims that Nyakundi has published and continues to publish defamatory articles touching on his marriage on his Facebook account.
They are seeking orders to have Nyakundi compelled to immediately retract all defamatory contents on his online pages.
"Nyakundi has negatively edited photos of Mbogo for his own political and economic gain," said Maumo.
He claims that as a result of the defamatory publication, other bloggers and users of online platform have shared and turned it to a subject of discussion.
"The applicant's reputation has been immensely damaged and they (Mbogo and his wife) have been turned into subjects of cyber bullying unless the orders are granted at least in the interim to curtail further dissemination of the defamatory articles written by Nyakundi,"said Mbogo.
Mbogo says that there is no jurisdiction for Nyakundi to publish such an article concerning him because there is no evidence to support the allegations.
He claims that Nyakundi's website is accessed by millions of people around the world and he has not retracted the said information and there is no prejudice he will suffer if the orders sought are granted.
Recently, Mbogo had promised grave repercussion for bloggers and journalists who he claimed have been tarnishing his name online.
The flamboyant politician sent the warning following reports that his marriage to Sabrina Jamal was on the rocks.
"For the past two years, I have been a victim of cyber-bullying and slander, many bloggers and journalists have accused and attacked me falsely but I have always kept my cool because they always made me stronger and my success has always proved them wrong, "said the politician.
"Shockingly, they have now taken the war to my family; just recently a blogger published an article accusing my wife of cheating on me and stating that I took a girl to Europe to ease my frustrations, a lady I don't even know! These statements are completely false and have caused a lot of pain to me and my family," he added.
The self-proclaimed billionaire capped his message on social media with a stern warning, indicating that he might take legal action soon.
"Publishing such false articles tells us the level of disrespect and jealousy that is within many", said Mbogo.
"I want to remind them not to take my silence for weakness!! We all have seen such characters abusing prominent leaders and people in the past and they brag about it."
The blogger had in the posts claimed that Mbogo's wife cheated and he has taken solace from a mpango wa kando (mistress), traveling around the world with her. He posted that they were in Belgium and Italy recently.
Mbogo has been married to Sabrina since 2016.
Court has directed Mbogo to serve Nyakundi with the suit documents.
The matter will be heard on December 13,2018.