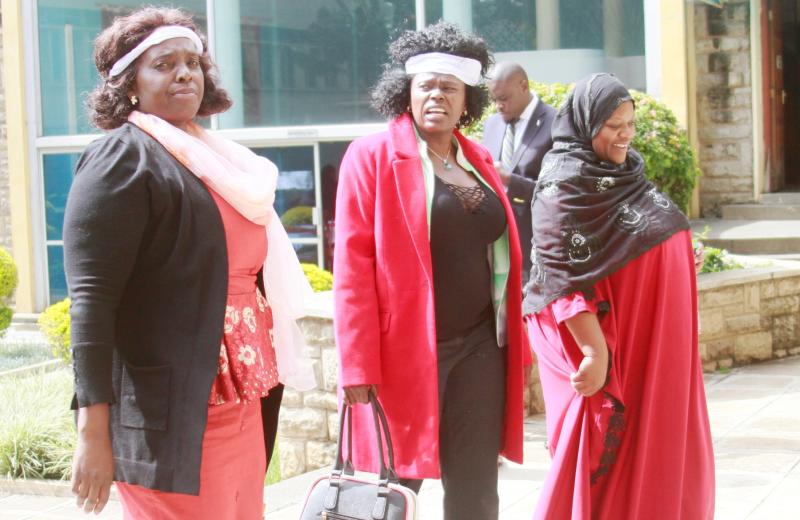 Politics
President plans to meet Jubilee MPs to avert quorum hitch that has previously seen the Bill fail to sail through Parliament thrice
Eight years after promulgation of the Constitution, the controversial Gender Bill is still a mirage despite three attempts to have Parliament pass it. First, former Justice and Legal Affairs committee chair Samuel Chepkonga's proposal to have the gender principle implemented progressively elicited sharp reactions from the Bill's proponents. While those opposed argued that, unlike what a Supreme Court advisory had said, it was not specific on timelines. The second bid by Majority Leader Aden Duale (Garissa Township) to push the Bill through Parliament flopped.
SEE ALSO: Lift lockdown to ease economic pain, leaders say
The two attempts flopped after only 178 out of the 199 MPs present in the House supported it. Another 13 MPs opposed the Bill while five lawmakers abstained from the vote. Former nominated Senator Judy Sijeny's attempt to push the legislation through Senate last year also suffered a similar fate. She failed to get the numbers to move the Bill to the next stage as only 23 out of the 67 members were present during the vote yet at least 45 senators are required to support the legislation. This time round, President Uhuru Kenyatta appears ready to stamp his authority to ensure the controversial Bill is passed. He is scheduled to rally Jubilee legislators on Tuesday ahead of the vote on Wednesday. His deputy President William Ruto and former Prime Minister Raila Odinga have also supported the Bill and are whipping their allies to pass it. It will be interesting to see if the controversial Bill will this time overcome spirited opposition from lawmakers.
SEE ALSO: Broke Kenyans return to work as ground shifts on Covid-19
The Constitution has not outlined mechanisms that will realise this principle. The Attorney General, in 2012, filed an application at the Supreme Court seeking an advisory opinion on how to implement the principle.
No concrete provisions
The Supreme Court ruled that there were no concrete provisions to realise gender balance. The court also gave a timeline of August 27, 2015 to have mechanisms that will actualise the two-thirds gender principle. Parliament, however, requested for an extension of the deadline by a year which lapsed in 2016. As a result of this, in September 2016, two NGOs - Centre for Rights Education and Awareness and Community Advocacy and Awareness Trust filed a petition at the High Court seeking a declaration that the failure by Parliament to enact the legislation within the set timeline by the Supreme Court advisory opinion and the Constitution was a violation of the law. In March 2017, High Court Judge John Mativo declared that failure by Parliament to enact the legislation within the set timeline was a violation. The 12th Parliament now risks dissolution for breach of the Constitution and members are not leaving anything to chance.
SEE ALSO: Section of church leaders ask State to relax health rules for services