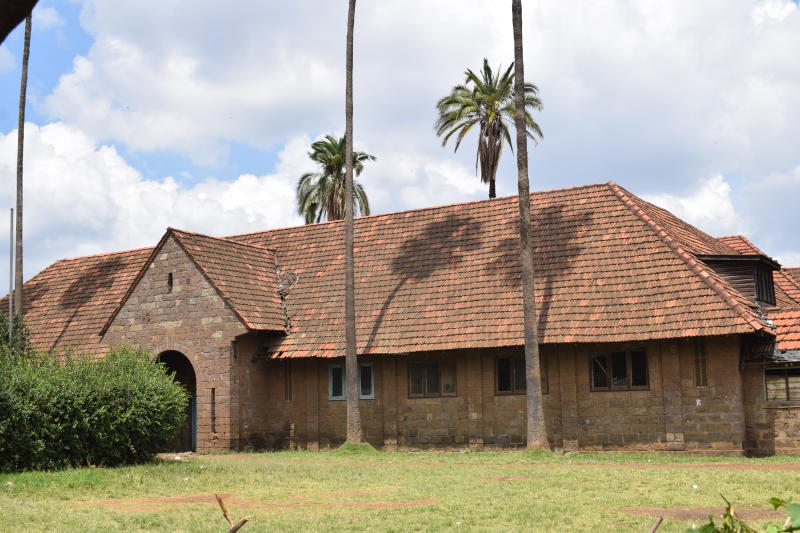 Coast
It's here where freedom fighters, including Tom Mboya, Jomo Kenyatta, Milton Obote and Jaramogi Oginga Odinga held political meetings in the 1950s
That the streets are mean and violent is evident as signified by the towering mast, which is dwarfing the rundown bungalows with their unkempt hedges and tattered tarmac. The signature of the status of the rundown suburban is inked on the rusted poster nailed on a dying tree inviting children for lessons on street defence. The older siblings and mothers too are welcome into the huge hall with peeling paint, decayed ceiling and broken window panes to learn karate moves, just in case the highly stoned and intoxicated idlers ambling around the estate try anything funny. To the uninitiated, there is a window of opportunity in Kaloleni Social Hall in Nairobi to hone their skills in martial arts and body building and perhaps carve a niche securing the socialites and businesses in Eastlands.
SEE ALSO: Kisumu health workers to down tools
This morning in mid-November, there is a small army of wannabe basketballers screaming their heads off in an open field as they chase after the ball, dunking it with varying degrees of success into the elusive basket-like nest. It is here the spirit of freedom was nurtured and Kenya's liberation struggle blossomed. Rolling back the hands of time, one can visualise a dimpled, meticulously dressed man with jet black Afro hair parted down the middle ushering guests into the main hall. It is sometime in 1950s and the eloquent man appears to be home, commanding the proceedings as enthusiastic Africans file past him into the hall to attend a keynote address by a charismatic trade unionist. The homegrown trade unionist is campaigning to be a member of the Legislative Council (Legco).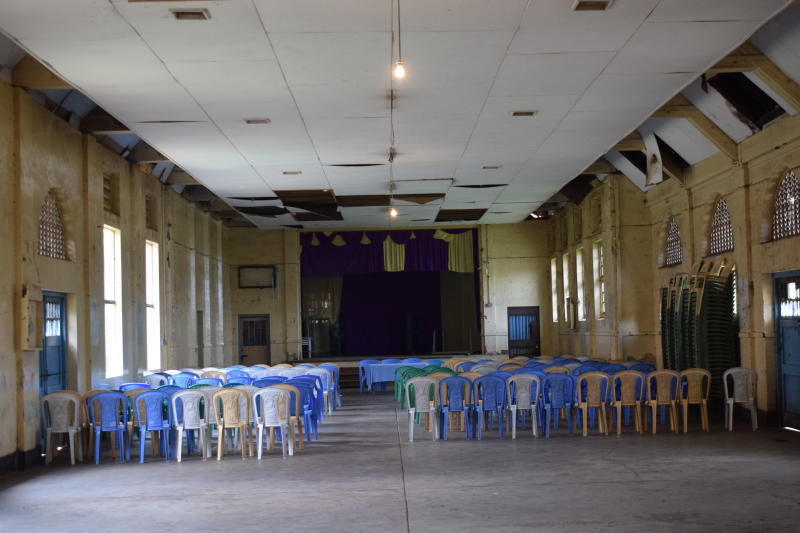 Banned political activities
There is a special chemistry between the young Apolo Milton Obote and his friend Tom Mboya as they plan for the meeting in the latter's effort to capture political power.
SEE ALSO: Man links hospital to death of his wife
Obote's exploits in Kaloleni were captured by his wife, Miria Obote, when she addressed East African Commission leaders on May 31, 2015 in Arusha. "Dr Obote lived and worked in Kenya in 1950s when Mau Mau struggle was taking place and had a golden opportunity of meeting the legendary freedom fighter, Dedan Kimathi. When political activities were banned focus shifted to social clubs and Dr Obote together with other Kenya nationalists went on to lead Kaloleni social club." According to Miria, when the political ban on African was lifted, Dr Obote was at one point elected the chairperson of Mboya's party and led successful campaigns for his friend to be elected to the Legco. In those days while Mboya and Obote were having a ball at Kaloleni, actualising their political dreams, the place was a stomping ground for Jomo Kenyatta who too attracted thousands of Africans whenever he held meetings in the social hall. Aware of the effect of Kenyatta's beaded cap and flywhisk on the African peasants in Eastlands in 1947, the officer in charge of Nairobi Municipal Native Affairs, Tom Askwith, plotted to exploit this charisma to avert a national crisis.
SEE ALSO: Weeding robot earns JKUAT students Sh1.6m
As he narrates in his memoirs,
From Mau Mau to Harambee,
he used his assistant Dedan Gathege to entice Kenyatta to talk with the masses at Kaloleni Social Hall not to go on strike against the Kenya Uganda Railways. On the appointed day which was a Saturday, Kenyatta kept the packed hall waiting for an hour and used two hours to expound on his politics without any reference to the strike. But finally to the delight of the colonial government he pronounced: "I hear there is talk of a strike. If anyone supports such an idea I shall knock his block off." And just like that the threat fizzled. Other firebrands also used Kaloleni to demonstrate their mettle and take the colonial government head on, insulated from reprisals by the masses. On May 1, 1950, another trade unionist, Makhan Singh, used Kaloleni Social Hall to demand complete independence and sovereignty and led the masses in chanting Uhuru sasa for all the East African territories. At times when the government got jittery over what was happening in the area, its security agents would deploy covert tactics to scuttle the oppositions plans.
SEE ALSO: Paul Ngei bullied President Uhuru's father
Dreaded police
The dreaded police boss, ISM Henderson at one point hovered near the area and spied on a workers' strike through binoculars as it would have been suicidal for him to venture there. At the time, security agents dreaded going to Kaloleni as political militants had carved their own republic where street gangs made the place so ungovernable to a point even the military could not access the place. These moments are captured in David Hyde's book,
The Nairobi General Strike [1950]: From Protest to Insurgency,
where he writes: "The Nairobi poor created their own alternative society in clandestine opposition to the forces of law and order and to the colonial state. As a result, the government was reduced to impotence." In these areas, there was what Hyde calls "the collapse of state authority", which had reached such a critical state that only large bodies of police, operating in military fashion, could be successful against such formidable opponents.
SEE ALSO: Kenya's finance minister who missed CBK opening after chewing blackout
But it was not always doom and gloom for Kaloleni Social Hall also acted as the launching pad for the famous JF Kennedy airlift of African scholars to the US whose beneficiaries would make great contributions. In 1959 when then Governor Evelyne Barring set off for his last tour, which he hoped would at some point take him to Nyanza for a series of festivities, a prominent son of that region, Barack Obama senior, pitched camp in Kaloleni. Barring's farewell tour was derailed when he almost drowned in Malindi's Causarina point when he attempted to rescue two young girls who had been caught up in a tide. Obama, on the other hand, successfully held a fundraiser to collect pocket money after getting the blessings from the elders to travel abroad. This fundraiser and the airlift would later change the course of America's history for it was while in Hawaii that the senior Obama met Ann Dunham, and their union would later produce Barrack Hussein Obama who in 2008 became the first black US President. Although this priceless piece of Kenya's history was gazetted as a national monument in 2015, it is still crying out for attention and is rapidly losing the remaining luster, owing to the mushrooming mabati structures, which appear to be choking it out of existence. The Italian prisoners of war have long been released but the relic they constructed during World War II is still a prisoner of neglect and decay. Unless the government rehabilitates this gem, Kaloleni Social Hall may fade away and follow the founding fathers of Kenya who once used it as a battleground to fight their oppressors.
[email protected]