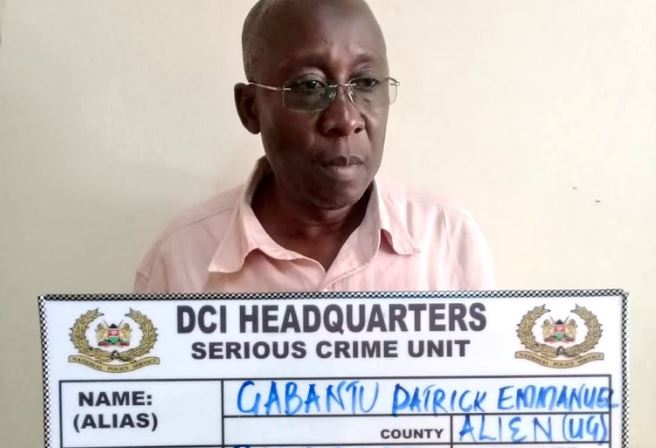 Kenya
Police arrest Ugandan Gabantu Emmanuel, Zahra Ahmed and Abdullazac Rajab wanted for defrauding saccos of Sh54m, held at DCI headquarters.
Police have arrested three Ugandans Gabantu Patrick Emmanuel, Zahra Ahmed and Abdullazac Rajab who have been allegedly defrauding Saccos in the country. The three are accused of defrauding network provider Safaricom saccos, Bamburi saccos and Kenya Power's Stima sacco. Police say they managed to illegally obtain a total of Sh54 million from the said saccos. The three were arrested on Tuesday at Portal Place House in Nairobi and several passports recovered from them. They were held at the CID headquarters for questioning and are due in court tomorrow. (Wednesday)
SEE ALSO: DCI officer probed for allegedly defiling arrested woman
The Director of Criminal Investigations (DCI) George Kinoti earlier warned banks and mobile service providers over financial fraud which has been on the rise, saying cases like this are mostly perpetrated by their own employees. Mr. Kinoti then, in August, 2018 urged financial institutions to conduct thorough background checks on potential and current employees, warning that the sophisticated syndicate of criminals have widened their dragnet to Savings and Credit Co-operative Societies, where internal controls and risk mitigation measures are weak or non-existent altogether from commercial banks, which have been the main target.