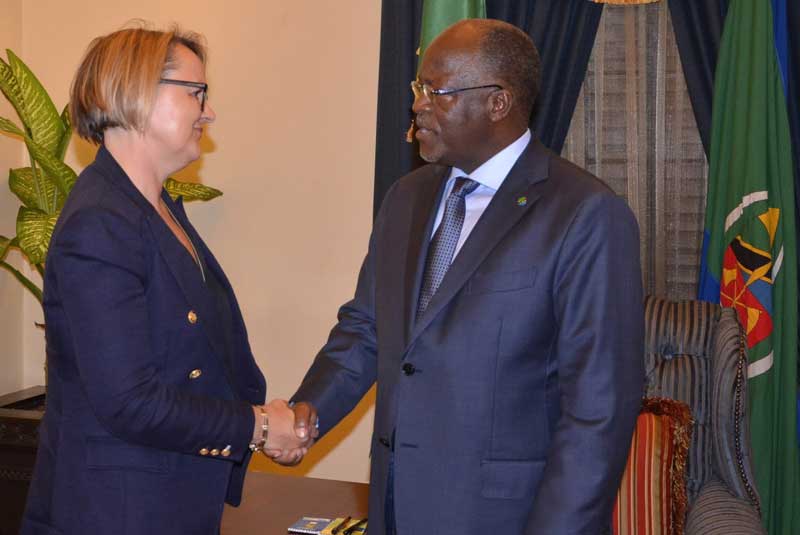 World Bank has joined in the fray of international organisations condemning Tanzania over recent attacks of homosexuals.
The international financial body has suspended all its visiting missions to the country.
In an advisory dated November 7 that is posted on its website, it cites violations of human rights for the decision.
"Given the recent developments in Tanzania threatening harassment and discrimination against the Lesbian, Gay, Bi-sexual, Transgender (LGBT+) community, all visiting missions to Tanzania have been suspended with immediate effect until we are assured of the safety and security of all employees," the advisory read in part.
Since its inception in 1947, World Bank has funded over 12,000 development projects, via traditional loans, interest-free credits, and grants.
According to its mission, it says it is committed to reducing poverty, increasing shared prosperity, and promoting sustainable development.
It does this through visiting missions to respective recipient countries.
Where it all started
The clamp down on homosexuality in Tanzanian began when President John Magufuli took office in 2015.
Any person who is found to have "carnal knowledge of any person against the order of nature" is to spend 30 years or more in jail.
In 2016, his government barred non-governmental organizations (NGOs) distributing lube to the homosexuals.
Free lube was initially given to the group to control the spread of HIV/AIDS.
In 2017, a group of 12 men were arrested in Dar es Salaam after they were suspected of engaging in activities that encouraged same-sex unions.
Amnesty International came to the defence of the group.
"It is puzzling that if men are found sitting in pairs they are automatically suspected of engaging in homosexual activities. The police have no evidence against these men and therefore have no right to file charges against them," East Africa's Amnesty International Deputy Director Seif Magango said at the time.
It is however, the October 31 remarks by Tanzanian governor Paul Makonda that has reignited the criticism by the international community.
Makonda called for the creation of a surveillance unit to hunt down homosexuals throughout the country.
The team would have the of responsibility of scrutinising and tracking Tanzanian's social media accounts in search of gay people.
US embassy in Dar es Salaam issued an advisory to its citizens to "remove or protect images and language that may run afoul of Tanzanian laws regarding homosexual practices and explicit sexual activity".
Amnesty International called for the immediate abandonment of the move.
"It only serves to incite hatred among members of the public," its director for East Africa Joan Nyanyuki said.
According to BBC, The European Union recalled its ambassador regarding "the deterioration of the human rights and rule of law situation in the country".
The Tanzanian government has since denied that the call by the governor represented its official policy.
It said Makonda was airing his personal views as the State will "continue to respect and uphold all human rights as provided for in the country's constitution".