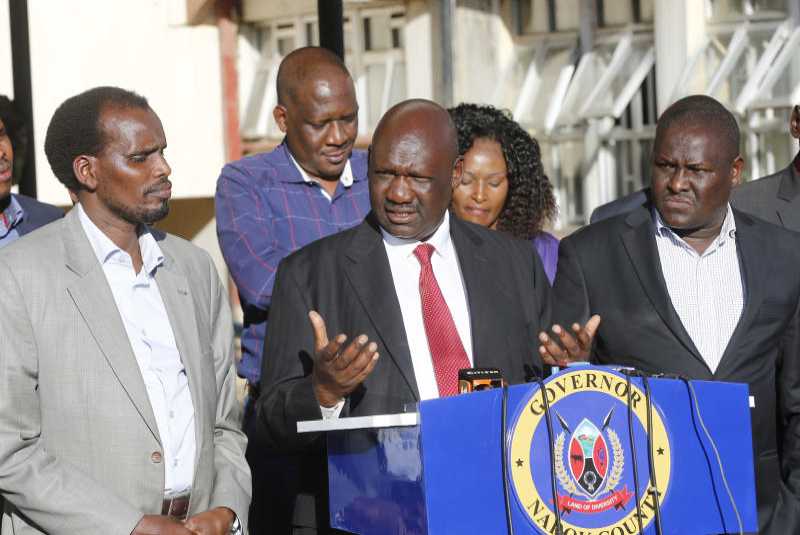 Tension is growing in Nessuit, Njoro sub-county, following violence that erupted in several parts of Eastern Mau on Monday night. Local administrators said the clashes between three communities living in the area have a similar pattern to the ongoing violence in Narok County. The tension started after an early morning incident in which one person was attacked on his way to work. "The tension has been high since the beginning of clashes in Narok last week, then communities started blaming each other for livestock theft in the area, especially those that graze in the forest. The rising tension saw one person attacked on Tuesday morning," said Nessuit Chief Joseph Rotich.
SEE ALSO: Tension in Narok South as two boys killed
No one has been arrested in connection with the attack. Ogiek Council of Elders chairman Joseph Kimaiyo said the tension between the three communities started after a forest eviction notice was issued in several parts of Teret, Likia, Nessuit and Marishioni. "Tension started building when eviction notices were issued. Although some of the residents who had encroached the forest started moving out, matters got worse when clashes erupted in Narok. The rising tension can only be attributed to Mau Forest land issues and communities blaming each other," said Mr Kimaiyo. He said the rising tension should be addressed to avoid further casualties ahead of the second phase of forest evictions set to affect more than 300 families. "The Government should properly address Mau land issues, including the tensions triggered by eviction notices and numerous court cases challenging ownership," said Kimaiyo.
SEE ALSO: Court ruling puts fate of Mau water tower on the balance
According to the Nakuru County Ecosystem Conservator, more than 300 families have encroached on the Mau while 3,000 others are living in various settlement schemes hived off the forest. Area MCA Samuel Tanui called for an end to the violence, saying the differences could be resolved through dialogue. However, Nakuru Police Commandant Hassan Barua denied any clashes in the area.