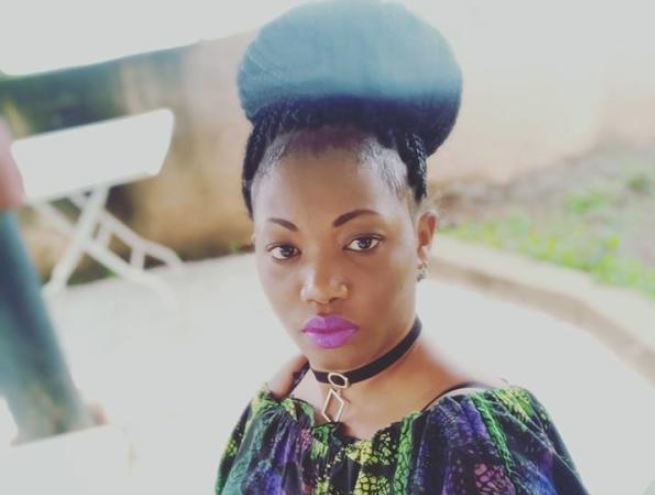 Whether Governor Okoth Obado had links with university student Sharon Otieno was the question yesterday after her mutilated body was found in a thicket hours after she was kidnapped.
The Migori governor swiftly distanced himself from the killing of the Rongo University student. However, her mother told reporters Mr Obado and her daughter were friends.
Detectives were yesterday dispatched to Migori and Homa Bay towns after 26-year-old Sharon's body was found in a thicket near Oyugis town.
They had earlier arrested Obado's personal assistant, who was whisked away from Kisumu Airport, where he and the governor were waiting for a flight to Nairobi for onward travel to Rwanda. Michael Oyamo, the aide, was at the centre of a kidnap drama in which Sharon and a Daily Nation writer Barrack Oduor were lured into a saloon car by shadowy men on Monday.
Oduor, who covers Homa Bay for Nation Media, escaped by jumping out of the abductors' speeding car, sustaining injuries. Sharon was left behind, only for her body to be found in a thicket near Oyugis town yesterday.
Her grief-stricken father Douglas Zachary Otieno, who saw the body at Rachuonyo sub-county hospital mortuary, said Sharon appeared to have been tortured before being killed.
They slashed her all over and stabbed her womb, clearly to kill the unborn baby she had been carrying for seven months. "She had severe burns from the waist to her legs. Her neck had been broken and she had several stab wounds on her back. My daughter and her baby died a painful death," said Mr Otieno, fighting back tears.
He said Sharon's legs seemed to have been burnt with acid.
Mr Otieno learnt of his daughter's death through a phone call from a man who identified himself as a policeman. He was told to rush to the thicket, about 60kms from his home in Kanyada, Homa Bay, to identify a body.
It was the tragic climax to a three-day drama that started Monday when Sharon reportedly approached the Nation reporter and shared information about an affair that had resulted in her being pregnant. She said she had been rejected by the man responsible.
Mr Oduor and Sharon were led to a dusk meeting in Graca Hotel in Rongo by Mr Oyamo. Later they boarded a vehicle with Oyamo, with the reporter thinking he was being led to a news source in Rodi Kopany, which is a considerable distance from Rongo.
When they were joined on the way by strange men, who entered the car and sandwiched Oduor and Sharon at the back, the newsman became suspicious. He broke away and jumped out of the moving vehicle as the men tried to strangle him and Sharon, while the vehicle headed towards Kisumu.
Yesterday, the Head of the Directorate of Criminal Investigations George Kinoti dispatched homicide detectives to the two counties, while the Government promised to track down Sharon's killers. It has emerged that Sharon had been promised a Sh20 million house in a leafy Nairobi suburb and lucrative tenders by the man with whom she fell out over the pregnancy.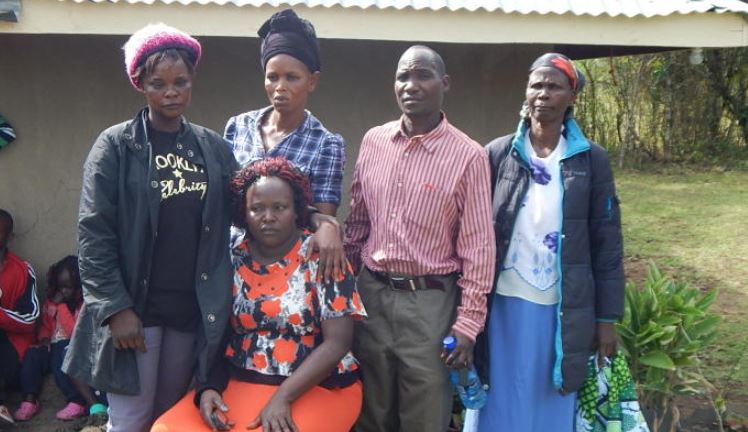 A second year medical records student, Sharon was known for a flashy lifestyle and powerful connections. Police are still holding Oyamo, a former military man, who was identified by Oduor as the person who ushered him into the saloon car in which Sharon was last seen alive.
In WhatsApp chat messages exchanged with her university classmates, Sharon had talked of having been promised a house at Lavington last April.
She was also to get lucrative tenders with a county government, according to the messages.
In the chat conducted in Dholuo, Sharon tells the friend: "Odwa nyiewona ot mar Sh20m Lavington (he wants to buy me a Sh20 million house in Lavington) and some tenders at the county.
Friend: "Baas, ni hivo darling, go! go!.
Sharon: Hehehe
Friend: Good things zikikam around, don't forget me, lol!
Sharon: But once I am done with this Migori thing, will see you we talk. Will see you my dear!
Friend:Poa (fine) dear!
Sharon: Let's hope for the best.
Sharon's friends who spoke to The Standard said although she did not say much about her love life, she lived a lavish life.
Grief-stricken villagers and family members thronged the home of her parents at Magare, a few kilometres from Homa Bay town, last evening. Her mother, Melinda Auma, wept uncontrollably, shouting the name of a prominent politician, who she said was behind her daughter's death.
Melinda, a teacher at Rabango Primary School in Rangwe sub-county, said she knew her daughter was a friend of Mr Obado, and that the girl had briefed her about the relationship.
Mr Obado could not be reached for comment, as his phones were off. The day before, however, his spokesman Nicholas Anyuor distanced him from the kidnap saga after Oyamo was arrested. "The governor was not aware of the kidnap plan. His name should not be dragged into such criminal schemes," Mr Anyuor told Nation.
Sharon's mother fought back tears as she told journalists that her daughter told her she was under pressure to terminate the pregnancy. "I told her not to do so because it was already fully grown," she said, adding that Sharon's refusal to abort the baby was the cause of disagreement with her boyfriend.
Melinda realised her daughter's life was in danger after she began changing mobile phones to avoid being tracked. "I came to realise that my daughter was securing mobile phone lines and changing them repeatedly. When I asked why, she said her life was in danger because of the abortion issue," said Melinda.
She recalled a meeting for which Sharon left home at dawn about two weeks ago, to meet agents of the man who had made her pregnant. She said Sharon flew to Nairobi from Kisumu and returned home the same day.
On Monday evening, when Sharon was abducted in Rongo town, she called her mother.
She reportedly hinted to her mother that she was headed to Rongo to meet Oyamo briefly and would return home later. What surprised Melinda was that she was able to reach Sharon between 5pm when she left home and 7.30pm, when she was still in Rongo.
Her attempts to reach her daughter at 8pm, however, were futile, as Sharon's phone was off. "Sharon had never been away from home beyond 8pm," said Melinda. Yesterday, police in Homa Bay were still holding Oyamo. There were reports that he was due to be transferred to either Kisumu or Nairobi for further interrogation.
Mr Kinoti said detectives would crack the murder case in three days and probe the attempted murder of Oduor.
ODM leader Raila Odinga condemned the student's killing. "We want to condemn this act of thuggery in the strongest terms possible. We want to see arrest and conviction of the perpetrators as fast as possible".