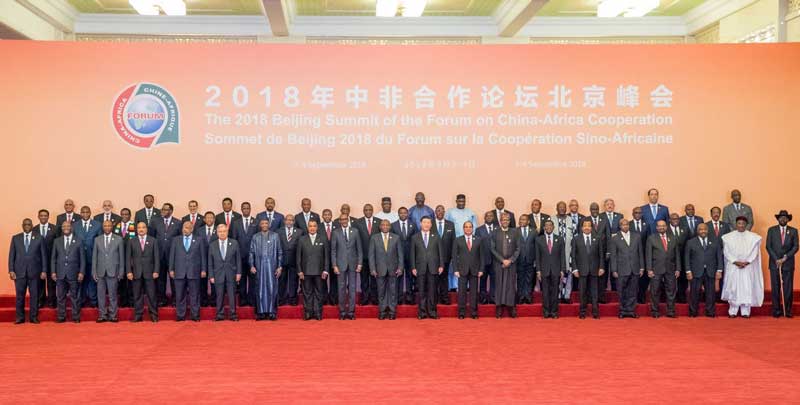 President Uhuru Kenyatta has over the last week met three powerful leaders. The meetings with US President Donald Trump, UK Prime Minister Theresa May and Chinese President Xi Jinping will no doubt boost Kenya's standing in the world. While the President broke a record of sorts meeting the three leaders in a span of one week, it will be the outcome of his meetings that Kenyans should be interested in. Firstly; the meetings have propped up Kenya's image globally and projected the country as a leader in the region. Secondly' the meetings have presented Kenya with an opportunity to perhaps get the best from the antagonistic ends that is the West and East – with the US and UK seen as the epitome of Western influence. China represents the East.
SEE ALSO: ODM bags plum committees posts after Jubilee concedes
If Kenya approaches the relations with the three countries, which appear to be on a new high, in a sombre and structured manner, it could make substantial gains but the opposite could be disastrous. A 2017 report by McKinsey & Company (a consultancy) noted that African countries tend to lose out when engaging other countries, particularly China, due to its "tactless" approach. Thus while officials from a country such as China walk to a negotiation table with clear objectives, it is usually a leisurely affair for their African counterparts. Having that in mind would help Kenya strategise and thrash out the finer details of the deals discussed in the meetings. At some point when faced with criticism about a "turning to the East" policy during in his first term, President Kenyatta retorted that his policy was based on what was best for Kenya. Time will tell whether that was at play during the meetings with the three the global leaders. But from the US and UK meetings, there are vague details on the bilateral deals that Uhuru reached with his US and UK counterparts. Official statements have instead dwelt on the numerous companies from the two countries that have agreed to set up shop in Kenya. Little has been said about the controversial Sh480 billion Mombasa-Nairobi Expressway that will be put up by American firm Bechtel Engineering and which would have come up during the meeting with President Trump.