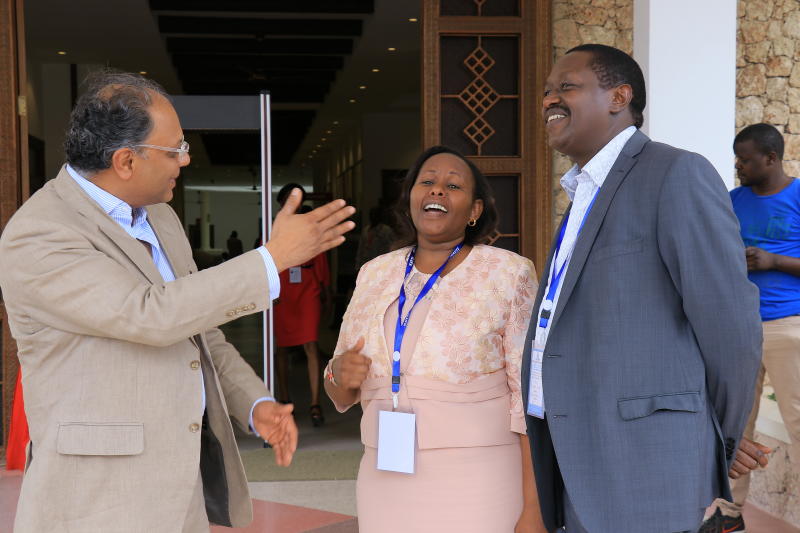 Education
Education minister attributes development to curbing of exam cheating and stringent marking of scripts.
Education Cabinet Secretary Dr Amina Mohamed has disclosed that fewer Form Four candidates will qualify to join university this year compared to last year. Speaking in Mombasa yesterday, The CS said the number of candidates who will qualify to join various universities is expected to drop because of the eradication of exam cheating. Mohamed said most of those who fail to secure space in universities in the country should join various vocational and technical colleges to acquire skills to help in developing the country.
Last year
SEE ALSO: KETRB seeks to enforce professionalism through standardisation
The minister noted that last year, there were only 67,000 students who qualified for university admission and regretted the number will still go down as the Kenya National Examination Council (Knec) continues to tighten its grip in marking examination papers. "We are reforming the sector to make it relevant as it is crucial for the Big Four agenda," said the CS. She said the decision of the Government to recognise skills achieved outside formal education and training in technical and training institutions had opened many avenues for anybody who fails to be admitted to university to continue learning to the highest qualification. At the same time, Technical and Vocational Training (TVET) institutes have been urged to take advantage of the Big Four Agenda to produce competent graduates who will drive realisation of the Government's agenda. Principal Secretary, State Department of Vocational and Technical Training, Dr Kevit Desai, said no country had developed without skills acquired in such institutions.
SEE ALSO: TVET colleges dream big with innovations
"Our key priority for TVET institutions will be focused on ensuring they align their training towards channeling out competent graduates who will drive the realisations of these agendas. There is no country that has developed without TVET skills and that's why the Government has invested more on TVET sector," said Dr Desai. The PS was speaking at the Kenya Association of Technical Training Institutions (KATTI) conference in Mombasa, yesterday. Dr Desai also tasked the institutions to set an enrollment target of 10,000 students per year so that the sector can reach the national target of 500,000 set by the Government. "As the Government, we know every TVET institution can meet this target, we have allocated funds for expansion of every institution so that the students enrolling in TVET institutions have access to better training that will drive both the Big Four Agenda and Vision 2030. Once, as a country, we have revamped our workforce then we can then start exporting our competent graduates overseas," said Desai.
Through training