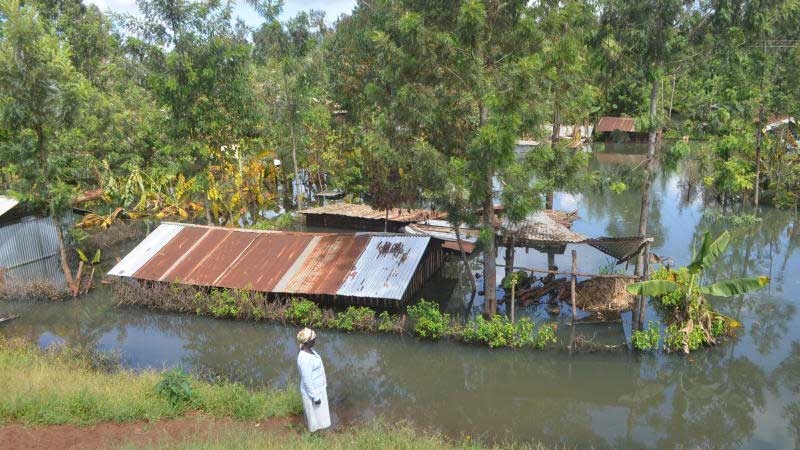 Drought and floods will be prioritised in budget planning as the Government seeks to counter the economic damages caused by natural disasters. Treasury Cabinet Secretary Henry Rotich estimated that the country loses between two and 2.8 per cent of GDP annually to climate-related disasters, which weather experts forecast will get more frequent and severe. "Most projections show that the occurrence of these events will be more frequent and severe and will complicate Government efforts to transform the economy toward realising the Vision 2030 targets, the Big Four agenda as well as the Sustainable Development Goals (SDGs)," he said. He added that Government was responding swiftly, including through adoption of a new policy.
SEE ALSO: 50 dead in Japan floods as rescuers 'race against time'
"In response, the Government has prioritised drought and floods in our development agenda and is one of the key flagship projects under the Kenya Vision 2030, and the current Medium-Term Plan III (2018-2022)," he said. "Several county governments have also integrated climate hazards in their County Integrated Development's Plans (CIDPs)," Mr Rotich said. The CS spoke at Nairobi's Hilton Hotel during the Kenya Institute for Public Policy Research and Analysis (KIPPRA) annual regional conference. The theme for the three-day conference was 'Building Resilience to Mitigate the Impact of Drought and Floods'. The CS admitted that Kenya used reactive and short-term measures in response to disasters, blaming it on policy. He, however, promised that this would change following the adoption of the National Disaster Risk Management Policy by Cabinet. The policy will serve "as the overarching framework on disaster risk management for the country". The policy aims to transform Kenya into a safe and disaster resilient nation.
SEE ALSO: Muslim leaders read mischief in the new CRA formula
KIPPRA Executive Director Rose Ngugi said the conference would help build a conversation for a policy framework in building resilience of the economy against effects of climate change.