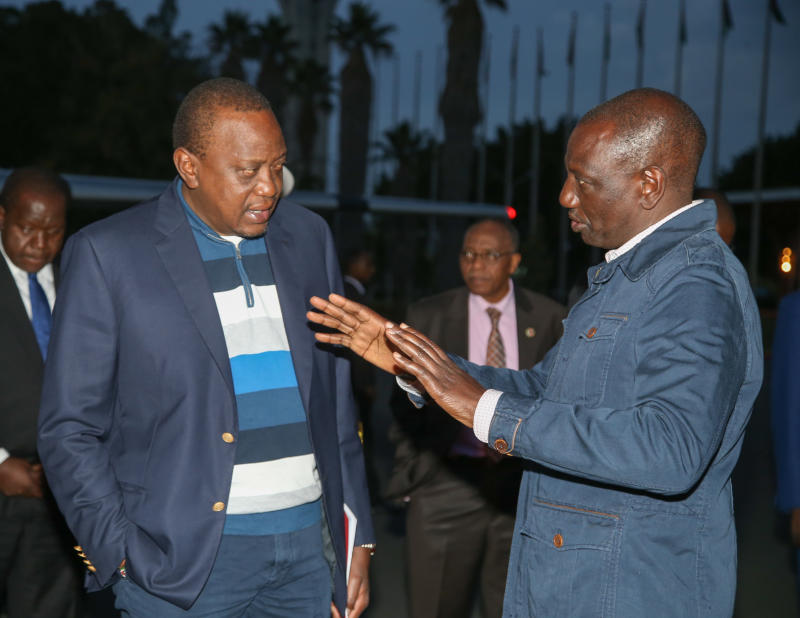 President Uhuru Kenyatta has ordered full public disclosure of details of Government tenders as he escalates the war against corruption.
Uhuru yesterday directed that all Government entities and State agencies will, from July 1, provide full details of tenders, including costs and details of suppliers, in an Executive Order on Procurement of Public Goods, Works and Services by Public Entities.
The disclosure of tender and awards details, State House said, will allow for public scrutiny and prevent any collusion between Government officials and 'tenderprenuers.'
Further, Uhuru has directed Treasury Cabinet Secretary Henry Rotich to ensure integrity of the Integrated Financial Management Information System (Ifmis) as all public procurement will be undertaken through the platform starting January 1 next year.
This latest move by the President is aimed at fighting corruption in the awarding of tenders, which has been turned into a cash cow by senior Government officials who, in connivance with 'tenderprenuers,' have perfected the art of robbing taxpayers.
"The Executive Order requires all Government entities and public-owned institutions to publish full details of tenders and awards from July 1, 2018," said a statement by State House Spokesperson Manoah Esipisu.
"The publication will allow members of the public to access information, which shall include the items or services purchased, contract prices, and the particulars of the suppliers including owners, directors and beneficial ownership.
"This will enhance the highest level of public scrutiny at all units of public administration, and thereby improve the management of public resources for public good," said Mr Esipisu.
Uhuru also warned accounting officers would be held responsible for all procurement in their departments.
"As outlined in their respective letters of appointment, accounting officers shall take personal responsibility for all procurement in their agencies, and will be held personally accountable for all public resources under their charge."