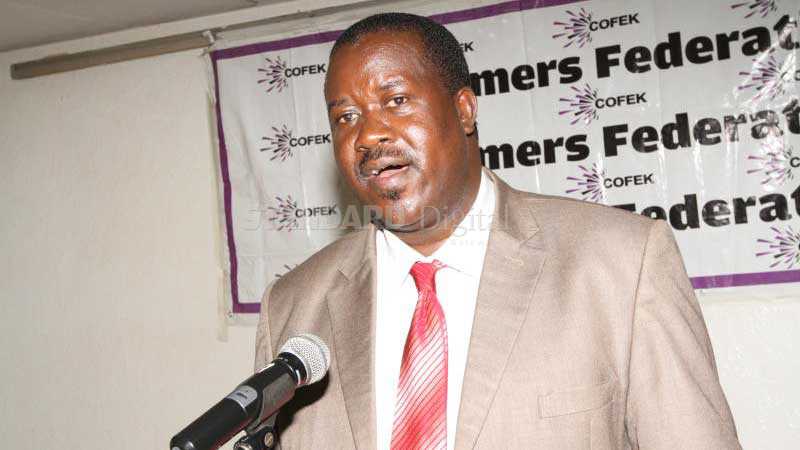 Giving interest rates a different name could give banks a loophole to escape the limitations of the rate cap after courts allowed Commercial Bank of Africa's (CBA) M-Shwari to operate outside the law.
The High Court On Tuesday ruled against a suit by Consumer Federation of Kenya (Cofek) who had sued the Central Bank of Kenya (CBK) and CBA for non-compliance with the lending rates on M-Shwari service.
Cofek accused the top tier lender of circumventing the law by using the term 'facilitation fees' instead of interest rates, which is against consumer interests.
The lobby also wanted the bank to refund consumers for the excess interest it has been charging consumers since the law capping interest rates came into force in 2016, which would have handed customers a windfall and cost the lender dearly.
"I think it sets a bad precedence since banks can just use 'facilitation fee' to avoid the rate cap," Cofek Secretary General Stephen Mutoro said.
When the rate cap was introduced, lenders resorted to building their portfolio of mobile loans where they could charge above the recommended rate.
Maximum rate
The law sets maximum interest on loans at four per cent above the Central Bank Rate.
Banks argued that the law only applied to facilities attracting interest and any other charges were out of the purview of the law.
For instance, customers taking an M-Shwari loan of Sh50,000 incur a facility fee of Sh3,750 while getting the same amount from microloans firm Tala costs about Sh7,500.
At a negotiation fee of 2.5 per cent, getting a Sh50,000 KCB M-Pesa loan to for one month attracts a facility fee of Sh1,250 besides the interest charged at 1.16 per cent.
KCB alone lent out Sh29.6 billion via mobile by December 2017 from 88.8 million mobile transactions.
A loan of Sh50,000 on Equity Bank's Equitel platform repayable in one month attracts Sh1,130 as interest, appraisal fee of Sh500 and Sh50 as government duty.