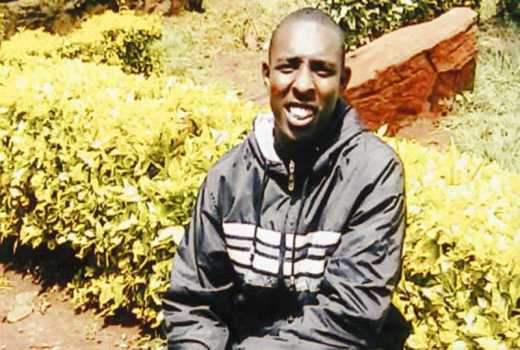 Nairobi
His mother suspects he could have boarded the wrong vehicle.
It was the day to shop for Robert Kamau Kiriba in preparation for school. However, it turned out to be the beginning of agony for his family after he disappeared. He has yet to be found, now almost a week later. Robert, 23, popularly known as Junior, is living with disabilities.
SEE ALSO: Sonko agrees to pay striking casual workers Sh62m in June
His mother says he has mental problems and is a registered member of the National Council of Persons with Disabilities. His membership number is NCPWD/P/156141. On December 30, 2017, Robert accompanied his mother, Esther Mwaura, to Kikuyu town to shop for school. He is a student at Nakuru Hill Special School. They purchased all the items required and even took him for a shave. However, as they waited at a stage in Kikuyu town for a matatu to their Kahuho home in Wangige, Robert disappeared. His mother suspects he could have boarded the wrong vehicle.
Different route
SEE ALSO: Relief as Badi now restores online approval for building
Esther explains: "We were at the stage waiting for a vehicle to Wangige when he disappeared. I suspect a tout might have enticed or pulled him into a public vehicle on a different route. And since he doesn't understand he most likely entered without resisting."
His home
She says Robert cannot tell the location of his home or recall any contacts. "If you push him, the easiest name he can offer is that of his sister, Joy," she says. She adds that physically, he looks fine and that it is difficult to know that he is unwell.
SEE ALSO: Ward reps back introduction of Bill
One needs to spend some time with him to realise that he is not fine. At the time of his disappearance, he was wearing a grey T-shirt with black patches on the shoulders, blue tracksuit trousers, and black rubber shoes. He was carrying a small bag packed with his shopping. His family has looked for him among relatives and friends without success.
Reported him missing