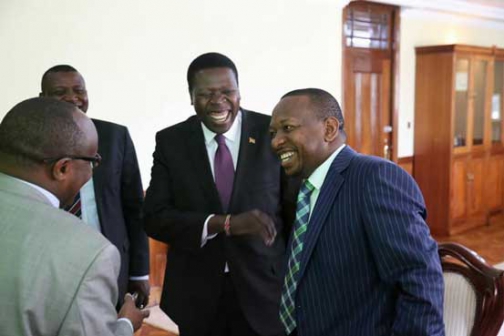 NAIROBI, KENYA;
Nairobi County plans to sink at least one borehole in every ward in the city to end perennial water shortage. In a meeting with national government officials, Nairobi County Governor Mike Sonko said the project will be achieved through the equalization fund. "We agreed to request the National Government through the equalization fund to subsidize water to the citizens in the informal sector within Nairobi City County,' said Sonko in his Facebook page. Nairobi receives a daily water supply of 520 million litres of water against a demand of 750 million litres.
SEE ALSO: This is mere witch-hunt- Sonko
The soon to be completed
Northern Water Tunnel from Muranga
, is expected to increase the water supply to Nairobi by 140 million litres. An additional 100 million litres or more will be supplied to the city through the construction and completion of Karimeni 2 and Ruiru 2 dams.