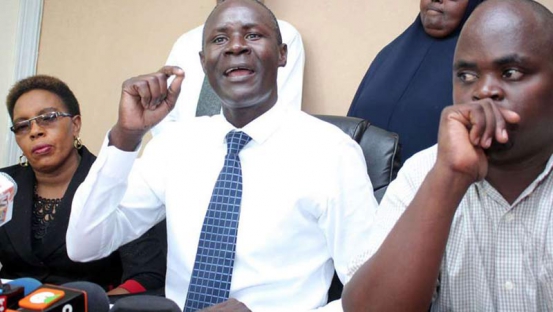 Nurses could be the latest group of health workers to benefit from a proposed job re-evaluation by the Salaries and Remuneration Commission (SRC).
Kenya National Union of Nurses (KNUN) officials confirmed they were in discussions with the Ministry of Health, the Nursing Council and county governments on the modalities to be used.
Acting KNUN Secretary General Maurice Opetu said the recent public service job evaluation by SRC did nurses an injustice. He said they were categorised as semi-skilled, which degraded their importance when they actually provided close to 80 per cent of health services.
It was the same case with clinical officers, currently in talks with the ministry and the Council of Governors (CoG) for better job grades.
"They started with job group B5, which is very low. We are hoping to have it pushed at least up to C2," said Mr Opetu.
He said the job evaluation was in no way connected to ongoing discussions on the contentious collective bargaining agreement that has seen nurses remain on strike since June 5.
"We want to assure nurses the union is in consultation to ensure that members are not disadvantaged by the recently-concluded SRC job evaluation," said Opetu.
A statement from CoG said nurses had been invited for talks on job evaluations.