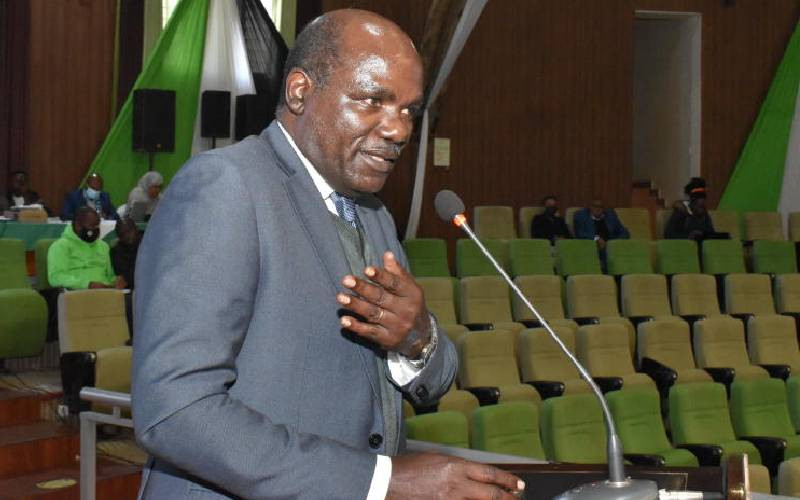 It has been a torrid week for Wafula Chebukati, the chairman of the Independent Electoral and Boundaries Commission. The case of Venezuelan nationals arrested at JKIA on suspicion of courting mischief in the forthcoming elections couldn't have come at a worse time. Whatever damage the 'discoveries' from investigations by DCI yield on the role of the three individuals, it will be hard to win back the confidence IEBC needs to execute a thorough job. The seeds of doubt have been planted.
A little ago when Mr Chebukati authorised media houses and political parties to host parallel tallying of the vote, little was lost in the irony. Was this a candid admission that IEBC should not be trusted to do a good job?
No question, transparency is good. It promotes accountability and predictability, just like the exit polls carried out by media in most mature democracies. But in a trust deficit, politically charged society like ours without sustained confidence-building efforts, any shred of doubt (or an act like such) adds fuel to the fire lit by conspiracy theorists and rumour mongers.
IEBC sat on its hands despite escaping with a slap on its wrist in 2017 following the nullification of the presidential vote hoping that its crisis of confidence would self-correct. Stakeholder engagement was left to the last minute - too late to buy the confidence it needed; too little, too late to reinforce its fall guy status. Confidence building is a process especially given that elections usually leave us worse off; socially, politically and economically.
Trust shapes how the world works. Because trust is the glue that holds civilisations together, democracy works only when we trust our government; trust is manifest in the systems of governance because the 'system' works well and fairly.
Strong brands thrive on trust. Strong communities thrive on trust. Elections and its outcomes are a product of trust. Quite worrying therefore then that two weeks to another watershed election, IEBC is battling another bout of image-ruining crises. How it will wiggle itself out of this seemingly ungainly entanglement with DCI George Kinoti is crucial.
How did we end here? Perhaps IEBC and especially its unexcitable chairman don't, after all these years, appreciate its important role in managing public expectation.
At times it seems as though he lacks the moral fibre to fight off the assailants for the common good. IEBC has been unable or just too slow to build the confidence it badly needed for the elections on August 9 to be seen - at the least - as successful and at best, free and fair. It has committed the most basic mistakes - it is not communicating enough and when it does, it is through dreary, vague press releases.
The bloggers (most of them GoK sponsored) have filled the void churning out misinformation day in, day out.
Who wants the IEBC to fail? Certainly not the millions of ordinary, good Kenyans who have wearied of the political class and the politicking that generates too much heat and little or no light; not the business community whose businesses are in a dormancy state awaiting the political clouds to clear before they can bet on their investment in an economy that has tanked; not the farmers whose produce failed again this year due to poor rains and are staring at major losses and who wish that the lofty promises made at the campaigns kick in to tide them over to next season; not the youth and jobless graduates who hope that good tiding will come their way in the transition from Jubilee to whatever formation takes over after August 9; not our neighbours, Tanzania and Uganda or South Sudan for whom a stalemate in Kenya translates to countless losses.
The Kenyan political class revels in chaos. The knack to charm with lies and stall is legendary. Add to that group the dozens of unsuccessful contract peddlers and things get murky. And unfortunately, they are drawing Chebukati into a fight. These crises are nothing but a distraction from the real business of IEBC. It worries when crisis management becomes the business of IEBC.
It is now up to IEBC to cause believability in electoral outcomes. And it is not as simplistic as being able to just believe the results. IEBC must also recognise its role in diluting the obsession of 'ultimate prize' which creates a frenzy that anything but a fight to death amounts to nothing by above all executing a clinical job.
At the very least, it could spare Kenyans the unintended outcome from our electoral contests; the obsession with an unattainable win-win scenario.
Mr Kipkemboi is Partnerships and Special Projects Editor, Standard Group