US Government freezes assets of East Africa ISIS head Abdiqadir Mumin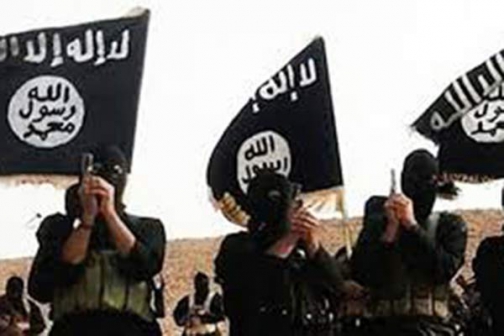 The US has imposed sanctions on Abdiqadir Mumin who heads Islamic State (ISIS) in Somalia. The U.S. State Department designated Abdiqadir Mumin as a Specially Designated Global Terrorist (SDGT).
Mumin is a former recruiter for the al-Qaeda-affiliated al-Shabaab group and pledged his allegiance to ISIS in October.
"He has set up his cell in the north-eastern Somali region of Puntland and has expanded it by kidnapping young boys aged 10 to 15, indoctrinating them, and forcing them to take up militant activity," a statement said.
Wednesday's designation of Mumin was made under Executive Order (E.O.) 13224, which imposes sanctions on foreign individuals and groups who have committed, or pose a significant risk of committing, acts of terrorism threatening the security of U.S. nationals or the national security, foreign policy, or economy of the United States.
The action notifies the US public and the international community that Mumin is actively engaged in terrorism.
This gives an indication ISIS is slowly getting ground in Somalia and East Africa at large. Mumin is the leader of a group of individuals in East Africa with ties to ISIS, according to the Department of State.
A former recruiter and spokesman for terrorist group Al-Shabaab, a jihadist terrorist group based in Somalia, Mumim and around 20 of his followers pledged allegiance to ISIS in October 2015.
After establishing a base in Puntland, Somalia, Mumin expanded his ISIS cell by kidnapping and brainwashing boys aged 10-15 forcing them to be militants.
Take a quick survey and help us improve our website!
Take a survey
As a result of the designation, any property subject to U.S. jurisdiction in which Mumin has any interest will be blocked, and U.S. citizens will generally be prohibited from engaging in any transactions with him.
Designations of terrorist individuals and groups expose and isolate organizations and individuals, and result in denial of access to the U.S. financial system. Moreover, designations can assist or complement the law enforcement actions of other U.S. agencies and other governments.
ISIS in Somalia is an offshoot of the al Qaeda linked al Shabaab.
Fighters from al Shabaab decamped the group led by Muumin to create a small pro-ISIS group in Somalia.
The defections have created greater enmity between the two factions. According to reports, a cell of the ISIS in Somalia has grown in size by a factor of five in the space of just nine months.
The group has now grown to between 100-150 fighters in one region.
Kenya has arrested and charged almost a dozen people for trying to join the group in Somalia. The latest arrest was made on Sunday where two medical interns at the Malindi hospital, Kilifi County were arrested over alleged links to the terror group.
The two identified as Mohamed Shukri Yerrow and his alleged associate Abdulrazak Abdinuur were arrested and police have been allowed by a court in Nairobi to detain them for 30 days as the probe continues.
They are both medical interns and studied medicine at Saratov State Medical University in Russia.
Maryam Said Aboud, Khadija Abdulkadir Abubakar from Malindi and Ummul Khayr Sadir Abdalla from Tanzania and Halima Adan Ali were also arrested and charged in court over the same issue.
The two students have been evading police dragnet and were intending to relocate to Puntland in Somalia to join the ISIS cell in Somalia that is under Muumin, police handling the issue said.