Census is a waste of public funds; simple maths can do the trick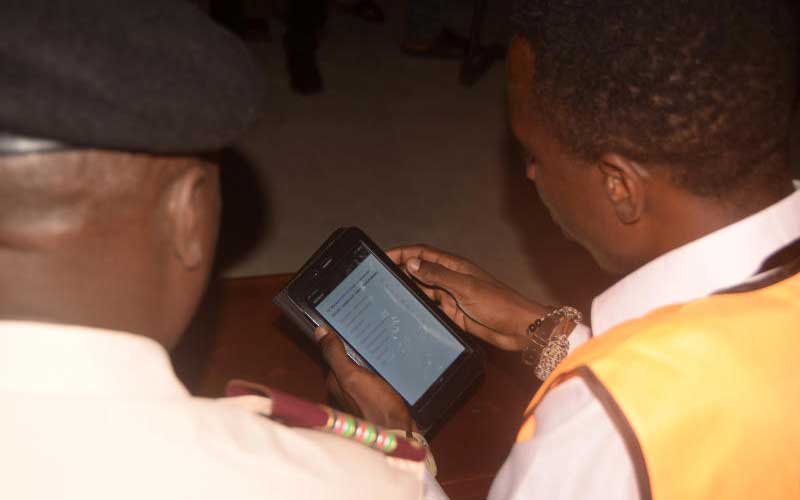 The definition of 'ghost town' came to life Saturday evening when the population census exercise kicked off. For an area bustling with activity, the quiet and deserted street along which I reside were surreal. But that is government at work for you. On the pain of incarceration or a hefty fine, Kenyans were warned to remain indoors to be counted.
A population census enables the government to plan effectively for its people, or so we are told. Barely hours into the exercise, there were complaints that enumerators were asking people for their identification cards and passport numbers in complete breach of population census requirements. Amnesty International joined the chorus of condemnation of the Government, even as the Government's spokesperson sought to perfunctorily allay growing fears.
Sensitive personal data in the hands of a government riddled with corruption is dangerous. We can never be sure what would become of it. American politician Michele Bachmann once observed, "If we look at American history, between 1942 and 1947, the data that was collected by the Census Bureau was handed over to the FBI and other organisations at the request of President Roosevelt, and that's how the Japanese were rounded up and put into the internment camps". Who knows, we could be having our own contemporary 'FBI' and 'Japanese', especially now that the fight against corruption is gaining traction despite distractions.
The 2018 Facebook-Cambridge Analytica incident through which sensitive personal data leaked and was used for political purposes, despite assurances of confidentiality, makes the Governments assurance ring hollow.
In 2013, Jubilee promised to form a digital government, but today, it is anything but. Granted, digitisation, where that has been actualised, has made work easy, particularly in tracing files and records in government offices where, even now, files have the ability to disappear and reappear depending on pecuniary considerations. By now, Jubilee should have digitised services to save billions of shillings in futile exercises.
The last population census was in 2009 although it had some inconsistencies that necessitated a recount in some areas. To therefore doubt that population census figures can, and have often been manipulated for political exigencies is to be injudicious. Since, and even before 2009, it has been a government demand that every birth and death, whether at home or in hospital be documented. Chiefs and their assistants issue burial permits before the dead are interred. They issue notification of birth chits as a prerequisite to the acquisition of a birth certificate.
In essence, the current population census is a furtherance of blatant misuse of public funds. What government needed to do was to add the number of births in the last decade to the 2009 population census figures, less the number of dead people in the same period to arrive at the population of Kenya. Simple maths. A couple of months ago, in yet another controversial exercise, the Government laid to waste billions of shillings through the Huduma Namba registration exercise that captured the same data the population census seeks now.
If the dysfunctionality and fumbling in government are indicative of anything, it is that the population census figures for 2009 did not help it plan anything. Ideally, government planning for citizens should be anchored on provision of satisfactory social services, among them; equipped hospitals, better schools, clean drinking water, roads, robust waste collection and disposal systems and adequate housing. But were it not for private developers, where would we be in terms of housing in urban centres?
Run down
Traffic in Nairobi is a nightmare. The road network, only now being improved, dates back to the 1970s, which tells you population census' in the last 40 plus years have had no impact on planning. Would our public transport system be so chaotic if government planned and played its role? No, things would be better.
Garbage collection and disposal in cities and most towns sucks. Schools and hospitals across the country are practically run down. That neglect has resulted in numerous illegal clinics, pharmacies and many unregulated third rate private schools. The Government has been unable to plan well despite population numbers to guide its deliberations.
If population figures had a bearing on planning, people in arid and semi-arid areas of Kenya would not be dying from hunger on account of food shortages. Poor logistics would not hinder delivery of food aid and supplies to those in need. Food security should be the least of our worries if government could plan, but no, it is always about well-placed individuals feathering their own nests.
Assuming, however, that the Government intends to plan based on population numbers, how can it with a revenue collection authority so porous meet its own revenue targets? Where would the money come from when KRA officials are prime suspects in mega tax evasion deals, all aimed at undercutting the government? And will a huge foreign debt allow government to plan well for Kenyans?
Mr Chagema is correspondent at The [email protected]