Degrees: Aspirants have no excuse, they had enough time to acquire requisite academic qualification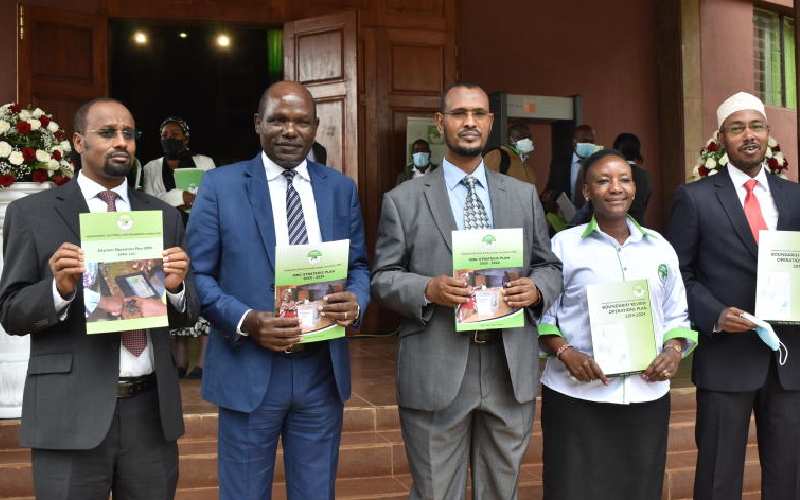 I hope they will not be able to wriggle out of having requisite education papers before they can vie. I also hope that the system does not allow them to come up with fake degrees with the hope of clinching political seats. This was long overdue.
I'm talking about aspirants seeking to vie for elective seats in the next 13 months during the general election.
Those that hope to defend their seats are already agitated and threatening legal action to quash the laws requiring aspirants for all the six elective positions to be degree holders.
What is more appalling is the fact that the amended section 22 of the Election Act did not just come out of thin air. The Independent Electoral and Boundaries Commission (IEBC) Chair Wafula Chebukati did not dream it then wake up and call for its enforcement.
It has been there; if anything, it was meant to take effect in 2017 but was postponed to allow those seeking to run for office to acquire the requisite academic qualification.
They had the time. They squandered it. Let them not come up with narratives in a bid to win the public over with flimsy reasons on why education is not important in leadership. Nothing stopped them from going back to advance their education.
If there is anything leadership has taught us in this country is that education and integrity are paramount in the making of a leader.
Some of the decisions that have been made in the past on behalf of the electorate have left most of us with mouth agape and wondering whether they that we put in office are able to decipher.
Chebukati has said the law requiring aspirants for the six elective positions to be degree holders will take effect next year.
Implementation of the amended section 22 of the Election Act was postponed in the 2017 polls to allow candidates seeking to run for MP and MCA positions to acquire the required academic qualifications.
The County Assembly's forum has now instructed their lawyers to file a constitutional petition at the High Court challenging the implementation of section 22 of the Elections Act that requires contestants for MPs and MCA positions to have a university degree qualification in the next year's General Election.
According to Chairman Ndegwa Wahome, all sovereign power belongs to the people hence they should be allowed to elect their preferred leaders without any restrictions.
However, the majority of the legislators in the 12th Parliament have hailed the elections law, saying they have no intention of amending the Act to suspend the law for another five years.