Museveni's critic seeks political asylum in Kenya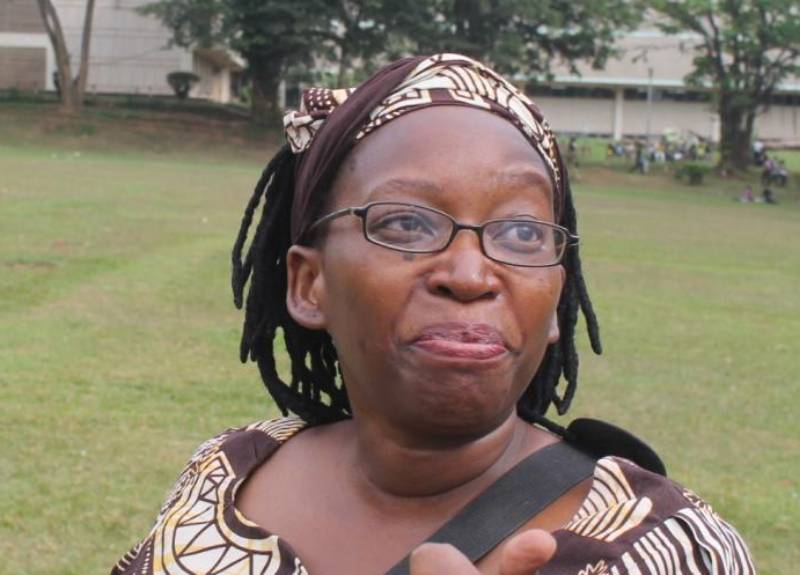 Long-time Ugandan activist and President Yoweri Museveni critic Stella Nyanzi (pictured) has fled to Kenya seeking political asylum, citing alleged political persecution in Uganda.
The former Kampala Woman MP Candidate arrived in Nairobi by bus on Saturday. She crossed the Uganda-Kenya border "in disguise" to avoid detection by security agents.
While lauding Kenya's role in offering asylum to those fleeing political persecution, Dr. Nyanzi urged Ugandans to look past the just concluded presidential elections, emphasizing that elections will not remove President Museveni from power.
"Critics of the government including my partners have been tortured and killed. The abductions and detentions were getting closer to me; my children have been targets of police trailing," Dr Nyanzi said in an interview with KTN NEWS.
Stella Nyanzi recently lost in the Kampala Woman Parliamentary race. She came third in the race won by the National Unity Platform (NUP) candidate, Shamim Malende.
Dr Nyanzi was last year convicted and sentenced to 18 months for harassing President Yoweri Museveni. However, she appealed against the conviction and sentence, citing unfairness and that the trial court erred in law.
She was released in February 2020 after the High Court in Uganda quashed her conviction and sentencing to 18 months in prison for referring to President Museveni as a "pair of buttocks" in a Facebook post.
Since Nyanzi's release last February, she has been arrested at least five times, mostly for staging or taking part in protests. But her candid language criticizing Museveni has made her popular among younger Ugandans making her a symbol of Uganda's shrinking democratic space.?