Former Ghanaian president Jerry Rawlings buried with military honours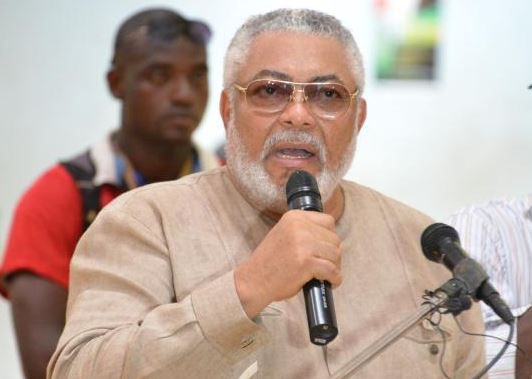 The burial of former Ghanaian President Jerry John Rawlings has been buried with full military honours in the country's capital, Accra.
Local television channels reported the arrival of dignitaries to the State funeral as early as 10am.
Ghana's President Nana Akufo Addo, First Lay Rebecca Akufo Addo, Sierra Leone Presidet Julius Bio and some foreign dignitaries are attending the burial.
Tributes are pouring for the former president.
His daughter Dr Zanetor Rawlings remembered her father as a man with a larger-than-life personality.
"You were always a man of the people, your people. The names you chose for us epitomise your pan-Africanism," she said.
In his tribute, Ghana's president Nana Akufo-Addo remembered the late as a charismatic, energetic fearless leader. "A great tree has fallen, and Ghana is poorer for this loss."
Today is the fourth and final day in the funeral ceremony.
The former president's body has been lying in state at the Accra International Conference Centre since Monday with thousands visiting the grounds to pay their last respects.
The funeral is taking place with strict enforcement of Covid-19 restrictions.
Rawlings died two months ago, aged 73, after a short illness.
AFP reported that his burial was initially scheduled for December 23 but was postponed, due to what the foreign ministry called "unforeseen circumstances".
The former president held office for two decades, first as military ruler and then as an elected president.
He was born in 1947 to a Ghanaian mother and a Scottish father.