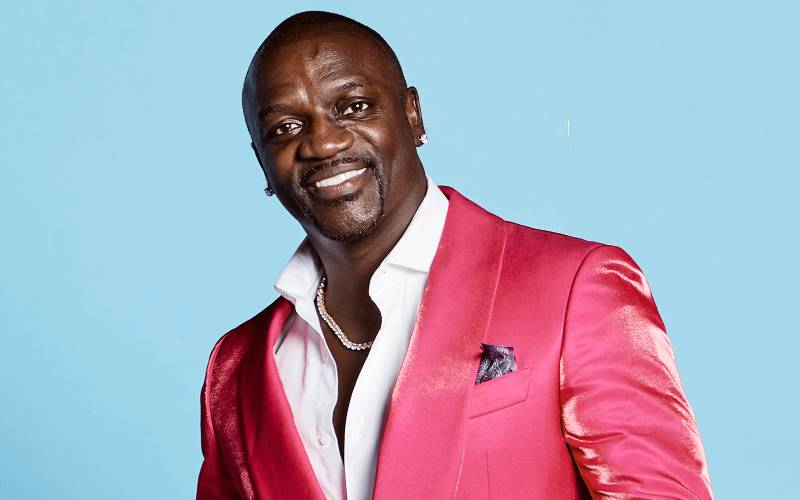 Akon (pictured) has been given a green light to build his own city in Senegal. The city will be known as Akon City.
The singer and entrepreneur said in a tweet that he had finalised the agreement for the construction of the new city.
"Looking forward to hosting you there in the future," his said in a tweet.
Just finalized the agreement for AKON CITY in Senegal. Looking forward to hosting you there in the future pic.twitter.com/dsoYpmjnpf

Read More

— AKON (@Akon) January 13, 2020
Akon announced his intentions to build the city in June 2018 after launching a cryptocurrency called Akoin.
The singer believes the cryptocurrency will help "cryptonize daily human and business exchanges" in Senegal.
BBC reported that under the "Akoin Ecosystem", consumers will be able to buy, hold and spend cryptocurrency straight from their smartphones.
"It brings the power back to the people and brings the security back into the currency system… It also allows the people to utilise it in ways where they can advance themselves and not allow government to do those things that are keeping them down," Akon said.
The government gifted him 2,000 acres of land to start the project off.
The city, described as the real Wakanda is a short drive from Dakar, the capital of Senegal.
Akon said the city will be the first city to run 100% on renewable energy and cryptocurrency with Akoin digital currency being the primary medium of exchange.
Akon who was brought up in a family of musicians, spent his early childhood in Senegal before leaving at the age of seven to live in the USA IN Union City, New Jersey, according to his website.
His global vision is rooted in music but has since expanded and ventured into renewable energy.
Akon Lighting Africa is a project he started in 2014 with Samba Bathily and Thione Niang which aims to provide electricity by solar energy in Africa.
"I really want to make the biggest impact in Africa for sure," Akon said during a 2013 interview with CNN.