Amisom develops final document for exit plan from Somalia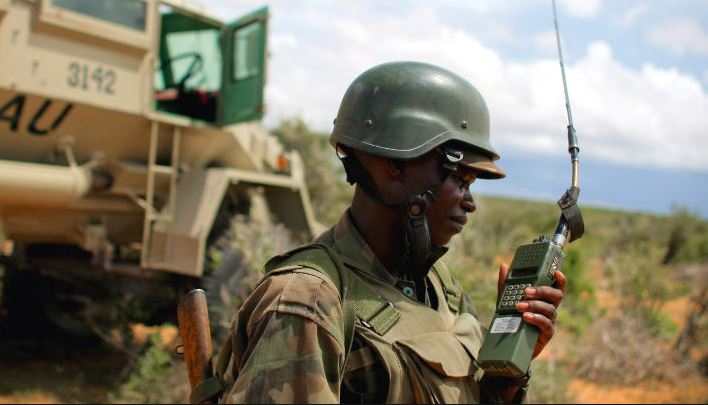 The African Union Mission in Somalia (AMISOM) has developed a document that will provide an effective framework for the gradual transition of security responsibilities to Somalia's security institutions.
A communique' seen by The Standard and issued by Amisom Media Monitoring stated that Concept of Operations (CONOPs), which will guide AMISOM's activities and operations for the 2018-2021 period, marks the final phase of the AU Mission's transition and eventual exit from Somalia.
''The action-oriented document, once approved by the African Union and senior defence officials of troops-contributing countries, will mark yet another milestone in the Mission's quest for a peaceful and democratic Somalia,'' Amisom said.
Speaking at the closing of the five-day meeting held in Nairobi, the Special Representative of the Chairperson of the African Union Commission (SRCC) for Somalia, Francisco Madeira, hailed the document and expressed optimism that it will deliver.
"We want to produce a document that is workable, a document that is in a position capable of producing the expected results and we are very much optimistic that we will do it," said the SRCC who is also the head of mission.
The Concept of Operations (CONOPS) 2018 workshop looked at the Mission's Somalia transition plan vis-à-vis the political and security situation in the country, emerging from decades of civil strife.
Participants at the workshop included the Mission's staff, officials of the Federal Government of Somalia, and representatives of African Union based at the Addis Ababa Headquarters in Ethiopia.
The document is AMISOM's intent regarding plans and aspirations that will culminate in the scheduled 2021 one-man-one vote elections and consequently the transfer, gradually, of the security responsibilities from the Mission to Somali security forces.