Sierra Leone 'deports' Taylor ally Ibrahim Bah
AFRICA
By -BBC | August 8th 2013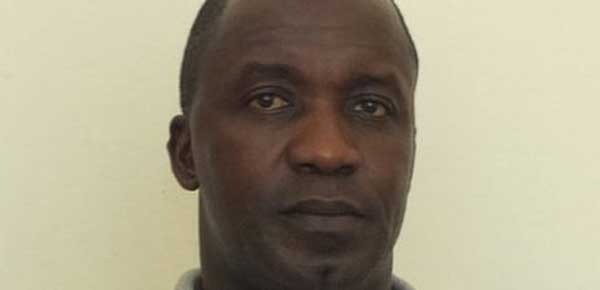 Ibrahim Bah, a former ally of Liberia's ex-President Charles Taylor [Photo:Interpol]
A former ally of Liberia's ex-President Charles Taylor has been deported from Sierra Leone to his home country of Senegal, a government minister has said.
Ibrahim Bah, also known as Ibrahim Baldeh, was subject to a UN travel ban and was due in court to face charges related to Sierra Leone's civil war.
A recent UN panel of experts report said he supplied arms to rebels during the 11-year conflict.
Sierra Leone's justice minister said he was unaware of the private prosecution.
Frank Kargbo told the BBC that Mr Bah was deported about two weeks ago and put on a Dakar-bound flight.
"It was out of consideration for the best interests of the country that the government decided to expel Baldeh from its territory," said Mr Kargbo, who also serves as Sierra Leone's attorney general.
'Not enough evidence'
The BBC's Umaru Fofana in the capital, Freetown, says the government has faced pressure from human rights groups to arrest and prosecute Mr Bah since a group of experts presented their report to the UN Security Council earlier this year.
It said he supplied arms to Sierra Leonean rebels during war and was a close aide to Taylor, Liberia's leader until 2003.
Last year, Taylor was sentenced to 50 years in prison for war crimes by providing arms and support to the Revolutionary United Front (RUF) rebels in Sierra Leone during its 1991-2002 civil war. He is appealing against the sentence handed down by the UN-backed Special Court for Sierra Leone sitting in The Hague.
Mr Bah has been subject to a UN travel ban since 2004 and has been living in Freetown for five years.
Our reporter says before that he was reportedly living in other West African countries.
Mr Kargbo said that Mr Bah had been arrested more than a month ago and kept in custody for three weeks.
After the UN and and Interpol did not respond to information about his detention, the government decided to expel him, he said.
"From the police investigations I took the view that we do not have enough evidence to sustain a successful prosecution," Mr Kargbo said.
But in mid-July he was charged with false imprisonment, wounding with intent, kidnapping and other offences he allegedly committed or aided others to commit during the civil war in a separate case brought by victims of the conflict.
He was due in court on Monday but did not make an appearance.
The private prosecution is being brought with the help of local rights group the Centre for Accountability and Rule of Law (Carl).
Ibrahim Tommy, the executive director of Carl, said news of Mr Bah's deportation was a shame.
"We're quite disappointed. It's bad for promoting justice and accountability," he told the BBC's Focus on Africa radio programme.
"He has a legitimate case to answer, unfortunately the government has aided his escape," he said.
It is not clear if Mr Bah is in detention in Senegal. His details are no longer listed on the wanted section of Interpol.
-BBC