BY NANJINIA WAMUSWA
Victor Mbuvi of the Kwata Kawaya fame is an award-winning gospel musician, a comedian, an Information and Technology expert, and a philanthropist. He spoke to Nanjinia Wamuswa about what's new in his life, matters of the heart, his many exploits and future plans
You have been underground for sometime, what have you been up to?
I have been working on my new album (the fifth) and doing the videos of the songs. I have also been reflecting on my life and honing and refining my craft in music.
When did your love affair with music begin?
I have always loved music since my childhood. My mother encouraged me to pursue it from a young age, but then I didn't realise I had a talent. Sadly, she passed on in 1999 before I launched my career. A year later — when I realised I could do professional music — I resolved to pursue it in her honour and to celebrate her.
I joined a group called His Image, who performed acapella and various renditions of other artistes' works. We even modernised a Luo gospel folk song Niwara Nono. In 2001, I briefly teamed up with music producer R Kay and a friend to form Injili Group, which recorded Nisamehe.
Afterwards, I decided to go solo because I wanted to build my career and take it to the next level.
What are some of the albums you have launched?
So far, I have four albums and the fifth is work in progress. My first is Sweet Ndwale (2006) with tracks such as Nishike, Dua, Nisamehe, Osa Vinya and Kimbilio. Sweet Ndwale is song dedicated to my late mother. Second album Wewe (2009) with hit song Kivevelo, Kwata Kwaya (2011) and Created to Praise (2012). The fifth is in the pipeline.
What's your genre of music?
Every genre depends on the message I convey. For example, Sweet Ndwale is R&B, Kwata Kawaya is a celebratory song full of excitement, therefore, a speedy and lively sound.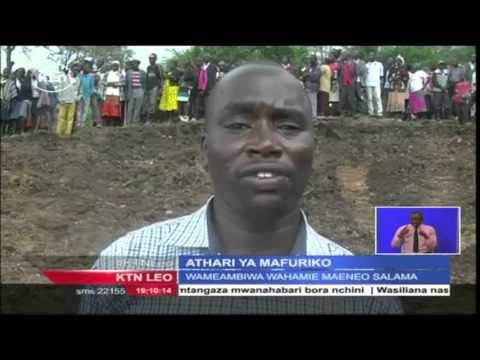 Taarifa Kamili ya KTN Leo, Mei 3, 2016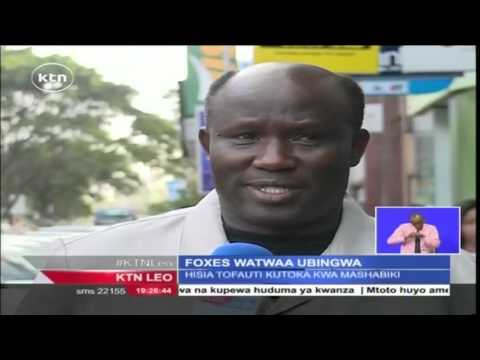 Mashabiki waipongeza timu ya Leicester City kwa kutwaa ubingwa wa ligi kuu nchini Ungereza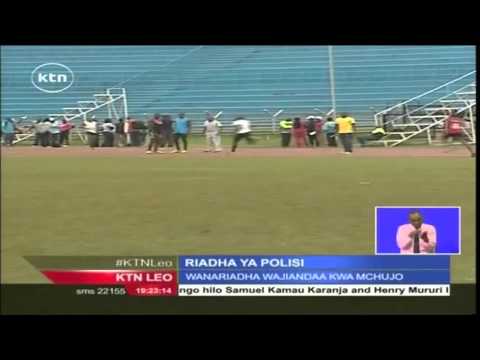 Mashindano ya riadha ya askari wa magereza kuandaliwa katika uwanja wa Nyayo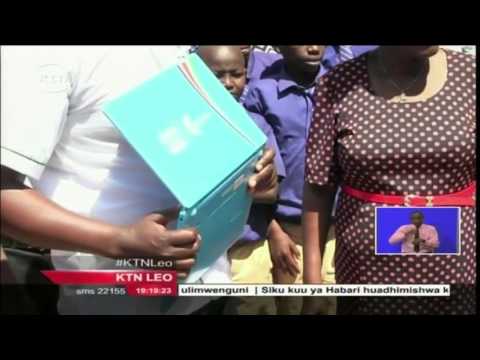 Mafunzo ya tarakilishi yaanzishwa Eldoret kufanikisha mradi wa serikali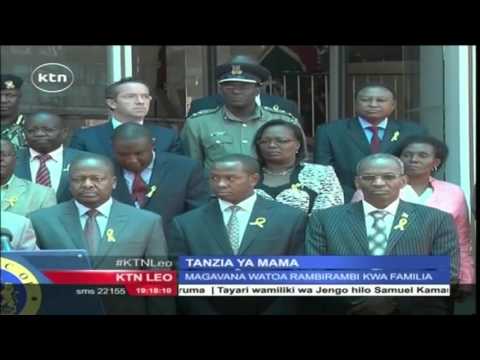 Peter Munya awaongoza magavana wenzake kumfariji rais mustaafu Mwai Kibaki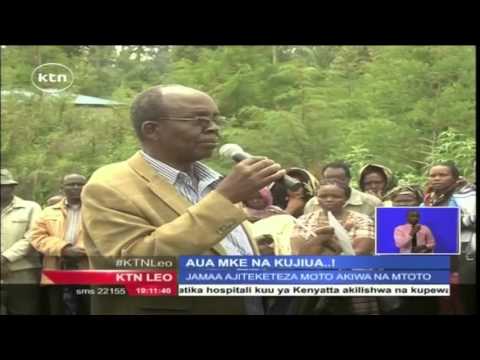 Jamaa amuua mke wake, mwanawe wa miaka 7 kisha kujiua Baringo