By Stevens Muendo
One memorable Friday afternoon (November 28 2008), a stranger showed up at the KTN offices. It was just minutes after the lunchtime news bulletin and one of Kenya's most talked about news anchors, Lillian Muli, had just completed her routine news reading. To her, it was just another ordinary afternoon at the KTN studios.
But this tall stranger bearing a cake, a bouquet of flowers and a tiny box was set to change Lillian's day.
Before her colleagues, Lillian's love-struck boyfriend of four years went down on one knee, reached out for her hand and said the magic words: "Will you marry me?"
What followed was an emotional scene. Lillian burst into joyous tears and turned the newsroom into a scene straight out of a Mexican soap opera. A few minutes later, Lillian was showing off an engagement ring from her husband to be, Moses Njuguna Kanene.
And last Saturday, Lillian and her fiancÈ finally tied the knot in a colourful garden wedding held at Windsor Golf Course. The wedding was presided over by Pastor David Kabibi.
"With my body, I honour you. And all I have I give you," an emotional Lillian vowed, sliding a golden ring onto Moses' ring finger as the two were declared man and wife. The two then exchanged a tender kiss as the gathering cheered.
Five years ago, Lillian was a fast rising reporter at KTN after graduating from Daystar University. She was barely 23 when she met and fell in love with Moses Kanene and the rest, as they say, is history.
KTN's news anchor, Lillian Muli, exchanged wedding vows with long-term beau Moses Kanene

Through the ups and downs, highs and lows the two stuck together. And on Saturday, the second born of the late Henry Muli triumphed to see one of the happiest days of her life; the smile on her face said it all.

What critics had taken with a pinch of salt turned out to be one of the most memorable weddings of the year as family, colleagues, friends and fans joined the 27-year-old TV anchor in celebrating her nuptials.

The pink and white themed wedding, begun at around noon. It was approximately 1pm when a convoy of six E-class Mercedes Benz arrived carrying five bridesmaids, family members and close friends.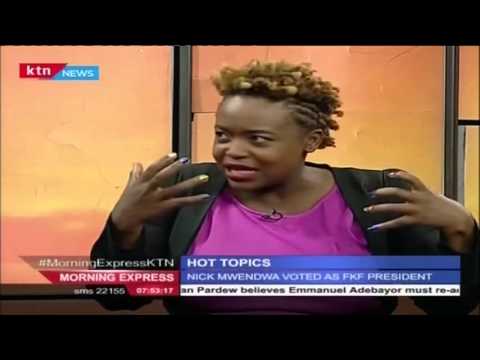 Morning Express: The Nairobian Review, 12th February 2016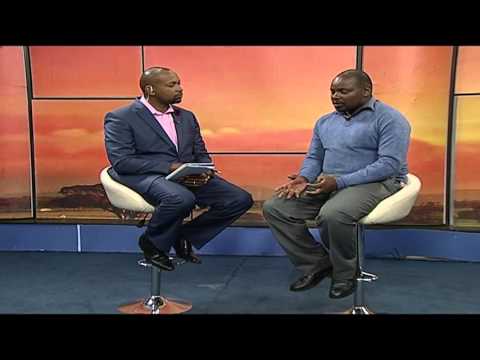 Morning Express: Friday Chat, 12th February 2016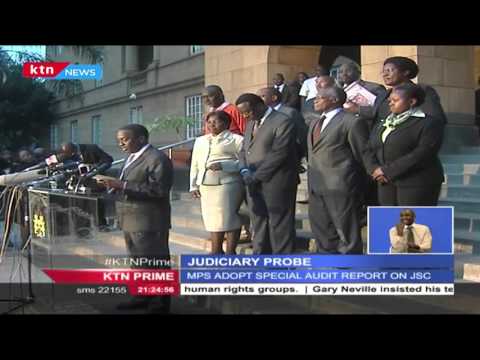 Court of Appeal to rule on Judges' Retirement Age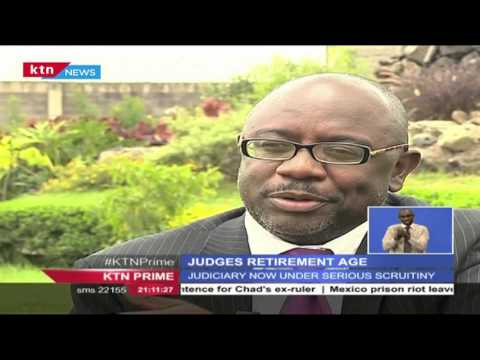 Analysis on the ruling on retirement age of judges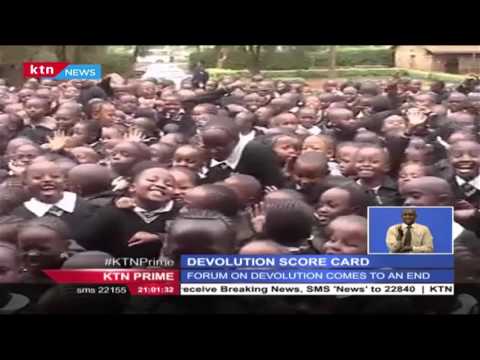 Devolution Scorecard; Forum on devolution comes to an end
KTN Leo Kamilifu 11th Februari 2016 sehemu ya kwanza