By JUMA KWAYERA
Determined to hive off a substantial share of the central Kenya vote, Prime Minister Raila Odinga has earmarked the region as a high-value target as he seeks to consolidate his rating ahead of the presidential poll due next year.
However, to do so, the Prime Minister is under pressure to go beyond the elite and the grassroots to
Prime Minister Raila Odinga (left) on a recent tour of Meru, accompanied by local leaders. [PHOTO: FILE/STANDARD]

disabuse them of perceptions and fears his presidency would be a rerun of the era under the Kanu regime.

Leaders from Kenya's most populous region are unanimous that the greatest fear in the area is marginalisation, which none of the aspirants from outside the region has specifically addressed.

The past six months or so have seen the PM make forays into region, prompting his rivals — Eldoret MP Wiliam Ruto, Vice-President Kalonzo Musyoka, Gichugu MP Martha Karua and Gatanga MP Peter Kenneth — to mimic by touring the region soon after he leaves.

It is generally agreed it is premature to assess the impact of the tours that have seen some of the region's elites and at one time sworn Raila opponents publicly declare they would back him in next year's presidential poll.

The latest of such tours took place last weekend when he presided over a church fundraiser in Kirinyaga County at the invitation of Nairobi Metropolitan Development Minister Njeru Githae, barely a month after he did the same in Kiambu.

Githae estimates more than half a million people attended the rally at which other presidential aspirants from the greater Mt Kenya region — Kenneth, Karua, Paul Muite and Uhuru Kenyatta — were also invited. Uhuru, who was out of the country, sent an apology with a donation Sh200,000 while the rest gave the harambee a wide berth.

Kibaki record

"So far, central Kenya has produced the highest number of candidates. Since the reintroduction of multi-party, Kibaki has been the dominant player.

The region has been voting for him since 1992. If he were to run today, he would still get support. People have realised what Kibaki has been preaching about economic and infrastructural development. We are rooting for a candidate who will sustain the tempo of economic growth," says Githae, the MP for Ndia.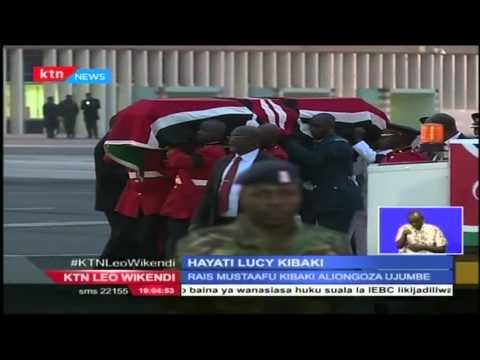 Mwili wa Hayati Lucy Kibaki yawasili Nchini nakupokewa na Rais Uhuru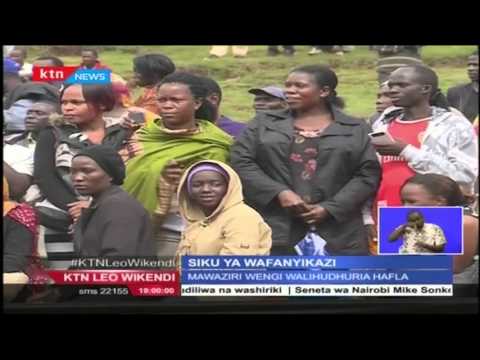 Rais Kenyatta akosa kuhudhuria sherehe za sikukuu za wafanyakazi bustani wa Uhuru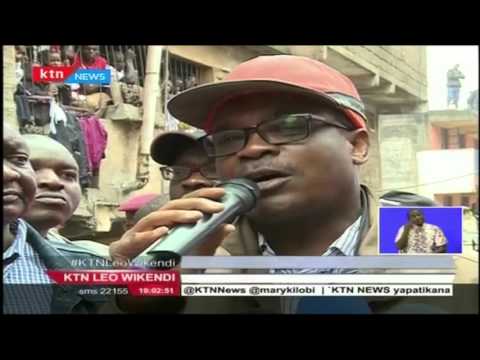 Gavana Kidero afika katika eneo ya mafuriko eneo wa Huruma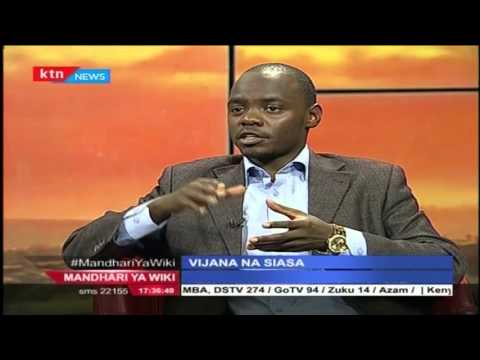 Mandhari ya Wiki: Vijana na Siasa 1st May 2016 Sehemu ya Pili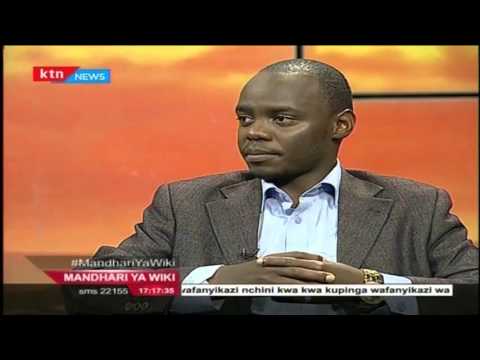 Mandhari ya Wiki: Vijana na Siasa 1st May 2016 Sehemu ya Kwanza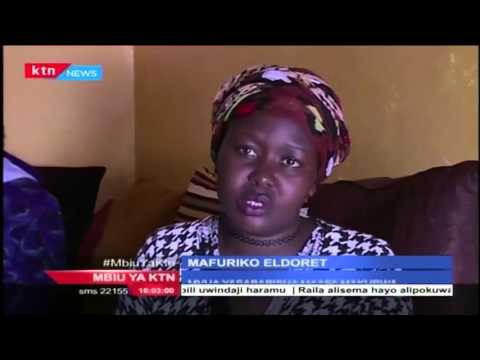 Mbiu ya KTN Taarifa Kamili 1st May 2016