By Donald B Kipkorir
This year has been momentous in historical terms. Queen Elizabeth II marked her Diamond Jubilee with expected pomp and pageantry. Barack Obama, the 44th President of the US and her first black President was re-elected for a second term.
Queen Elizabeth II was holidaying in Kenya in their royal residence, Sagana Lodge, Kiganjo, when her father, King George VI died on February 6, 1952. They say, she went up Treetops Hotel a Princess and came down a Queen. As for Obama, he is the son of Ann Dunham of Wichita, Kansas State, and Barack Obama Snr of Kogelo, Siaya County.
Besides the US and Britain, there is no other country on earth that has similar historical and bloodline connections to the Queen and the President respectively that Kenya has. Britain gifted us independence on December 12, 1963. Don't be fooled by "false history" that we fought for independence.
Mau Mau should pursue compensation from Britain for violation of their cultural rights but not for fighting for our independence. But that is for another day. Today, we need to make a case as to why Kenya ought to be a commonwealth of either the US or Britain.
In promulgating our new Constitution on August 10, 2010, we achieved a rare political revolution without shedding blood. Our Constitution gives us a written road map on how to govern ourselves, enjoy personal rights and spend public resources.
Sadly, the Constitution does not tell us how to make Kenya rich. As long as we still wallow in abject poverty, our Constitution is and shall remain a beautiful letter of intent. Beautiful prose with no substance. We have many other road maps including Vision 2030 to make us rich, but shall we?
Without sounding unpatriotic, I daresay that Kenya has a long walk to take before becoming rich. Just a reminder.
Kenya is turning 50 next year and has nothing to show for middle age. Kenya occupies over 580,367 sq km of land with a population of over 41 million and counting.
Yet, 50 years after independence, we still boast of 11,000km of badly built tarmac road, 2,000 kilometres of railway line and 15 third-rate airports. And a GDP of $34 billion and per capita of $1,800 which ranks us at number 196 in the world!
The official launch of Thika Superhighway last Friday, should not lull us to sleep. We have spent Sh31 billion to built 50km of road and we get irrationally exuberant about it. In economic terms, 50 kilometres of road in a landmass of Kenya is zilch.
As an armchair economist, no matter the statistics proffered by the Government, I cannot understand how 50 kilometres of road can impact our national economy in any way. It may assist Thika Town only, and at most Kiambu County. But to say, it will assist the whole country is an insult.
COMMAND YOUR MORNING Episode 673 15th April 2016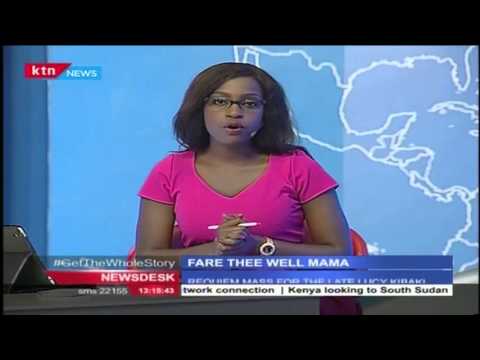 The late Lucy Kibaki is eulogized at the Consolata shrine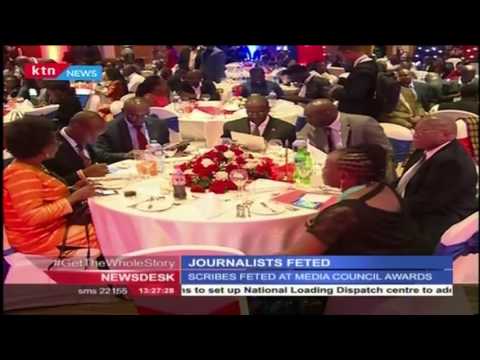 Standard Group journalists scoop 5 awards in media Council awards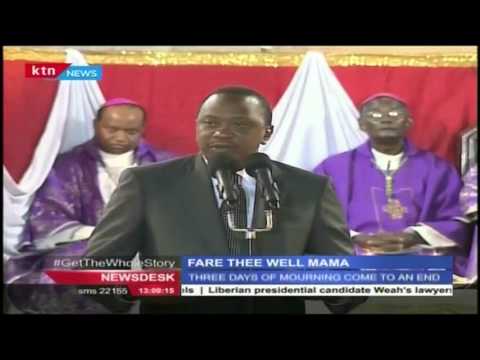 Ruto and Uhuru pay their last respects to the Late Mama Lucy Kibaki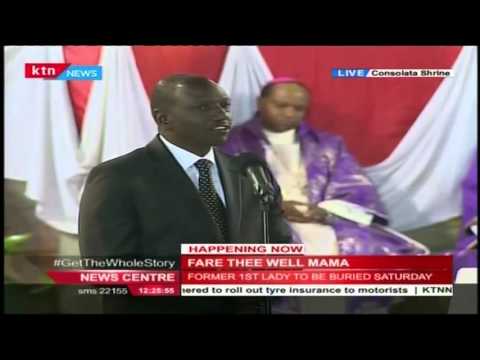 Deputy President, Ruto terms Mama Lucy as an extra ordinary woman of substance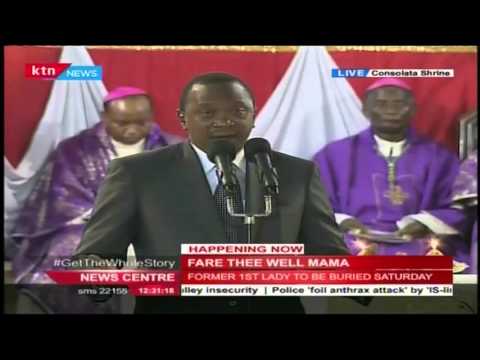 President Uhuru Remembers Mama Lucy as a strong defender of family values