By CAROLINE NYANGA
Pioneer benga artiste Juma Toto, who worked closely with Ochieng' Kabaselle, has released a solo album.
The eight-track album, Oyundi Ni Se Se, done in Kiswahili and Dholuo, will be out next month.
For awhile, the former Hodi Boys Band member had been missing in action, with some suggesting that he might have quit music due to dwindling fortunes — a claim he denies.
"Music is my life and hence there is no question of me quitting. I want everyone to know that despite the difficulties I have faced I am still in the game," he says. "Music needs proper research, time and patience.
Benga musician Laban Juma is back after missing in action for many years and promises to restore lost glory
"I feel the quality of local music has gone down. Current musicians should emulate the likes of George Mukasi of Mtoto Si Nguo fame, Ochieng' Kabaselle, Fadhili Williams, Gabriel Omollo and Daudi Kabaka if they hope to make any impact," he says.
The former leader of Toddy International Band has been working on music projects during his long absence and cites the Kenya Musicians Associations that recently held meetings in Nairobi and Mombasa.
Lost glory
"Mine is to restore the lost glory of original Kenyan music and try to improve the lot of renowned veteran musicians languishing in poverty," he says.
Toto is currently based at Palacina Club in Hurlingham, where he plays the piano for two hours every evening from Tuesday to Friday.
So, has he abandoned Toddy International Band, which he led for 28 years, during which they produced a number of hits albums, including Gor Mahia, Luiza, Sele, Ombaka, Asiya, Alaka and Jaber Rozy? "Not really. I am still very much part of Toddy International… a registered band with The Registrar of Society of Kenya… I only go solo when called upon to play piano in various joints." Toto says things have been rough since foreign musicians and new talent have flooded the scene.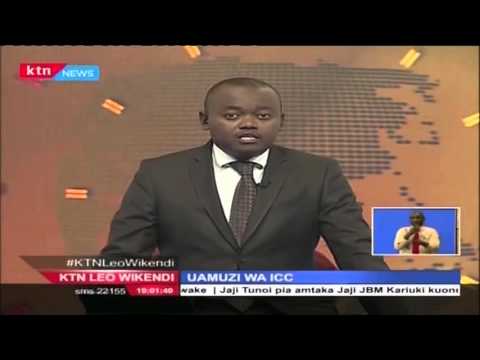 ICC yafanya Uamuzi katika Kesi ya Katibu wa Rais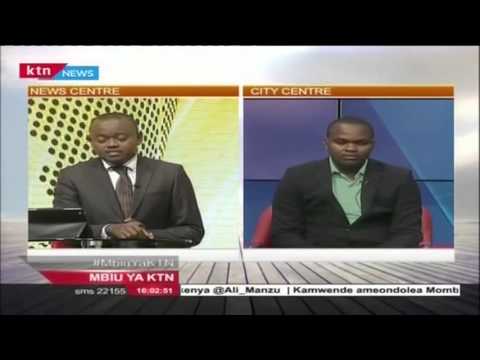 Mbiu ya KTN Kamilifu Februari 12, 2016: Uamuzi wa ICC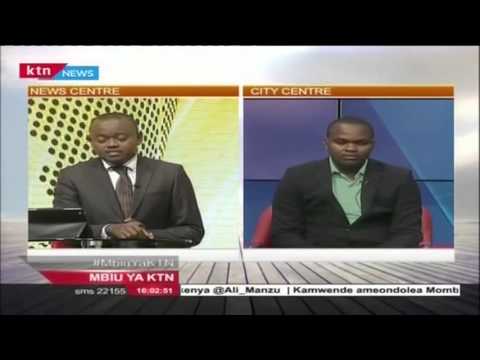 Mbiu ya KTN Kamilifu Februari 12, 2016: Uamuzi wa ICC
Business Today 12th February 2016 [Part 2] Casual wear does not mean sloppy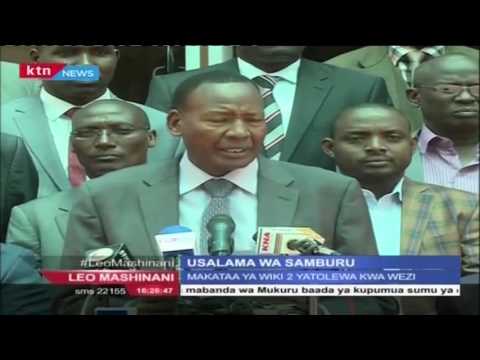 KTN Mashinani Part 2,11th February 2016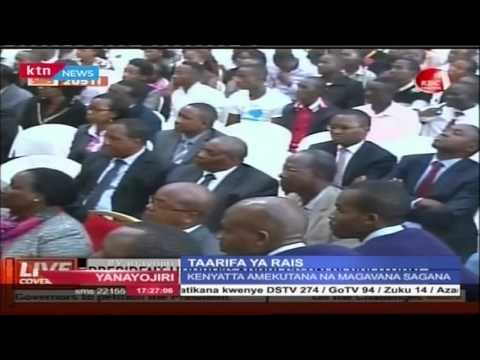 Chair Council of Governors Peter Munya assures Kenyans on the progress of Devolution