Iraki's letter from Accra: Looking beyond Azonto and gold
XN IRAKI
By XN Iraki | November 9th 2021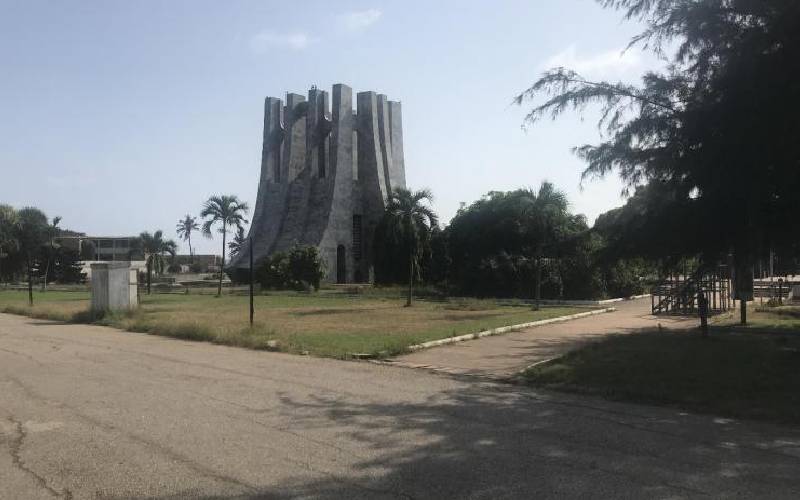 International travel amidst the Covid-19 pandemic is a whole new experience.
It's more like the aftermath of the September 11 terror attack in the US when new security protocols were put into place such as having your luggage scanned or getting a thorough body search.
Currently, you are also tested for the virus. For instance, when travelling to Ghana, you have to take a Covid test not more than 48 hours before boarding your flight.
You also have to take another test before exiting the airport.
It cost me about Sh25,000 for both tests. Curiously, while a test in Kenya set me back about $80 (Sh8,800), it cost me $150 (Sh16,650) in Ghana.
And before boarding the return flight, one has to take a third test.
My mission to Ghana was academic, attending an autumn school funded by the German Academic Exchange Service (DAAD) through the Kuehne Foundation.
Participating universities included the University of Nairobi, University of Dar es Salaam and Kwame Nkurumah University of Science and Technology.
It was a mini African Union. I wish more students had such a chance to interact with their counterparts, not just from Africa but the rest of the world. That could dilute our parochialism.
The key facilitator was Pratyush Dadhich from the Centre for Transport Research. The event was co-hosted by Cambridge University and Herriot Watt University in Glasgow, Scotland.
It could not have come at a better time when the COP26 conference is taking place. The theme was sustainability.
Data suggests transport is the hardest sector to decarbonise. We, therefore, need to focus more on efficient logistics and transport systems.
Some of the low-hanging fruits include backloading, truck redesign, a shift to electric cars and not forgetting reforestation.
Listening to COP26 and discussions at the Ghana event, we should give Wangari Maathai and president Moi awards for their environmental concerns. They seem to have been ahead of their time. Let's give credit where it's due.
I would have loved to visit the Ghanian countryside and see the state of sustainability as well as their many kings, particularly the Ashantehene. Who knows, I would have brought back a bar of gold.
Accra is humid like Mombasa. I took some long walks, including from the Kenyan Embassy to our hotel, a 7km stretch.
Ghana drives on the right despite being a former British colony. We should join the 75 per cent of the world that keeps right to make it easier for tourists to self-drive and diversify our car sources.
Our mega projects should have considered such a change.
Ghana is like Kenya in so many ways. It's welcoming and addictive, it makes you want to go back.
The pace of life is slower perhaps because of residues of traditional culture espoused by kings.
I saw one elderly man being served his meals by his wife in the hotel as he sat leisurely. Is that why Robert Mugabe, the late Zimbabwe president, married from there? How many Kenya ladies can serve you in a hotel?
Enough on culture. Ghana's economy like many others around the world was battered by Covid-19.
The Africa Development Bank says of the country: "Real GDP growth was estimated to decelerate from 6.5 per cent in 2019 to 1.7 per cent in 2020 due to the slump in oil prices and weakened global economic activity."
But things are turning around. Ghana's growth is projected to increase to four per cent this year and 4.1 per cent next year, while Kenya's is projected to hit 6.5 per cent next year.
Ghana's public debt-to-GDP ratio reached 71 per cent in September last year from 63 per cent a year earlier.
Kenya is not alone when it comes to debt, with its public debt-to-GDP standing at about 70 per cent as of this year.
In Ghana, services contribute 57.2 per cent (2017) to the GDP, with 45 per cent of the labour force being in agriculture.
In Kenya, services contribute 47.5 per cent (2017) with 61 per cent of the labour force in agriculture. Ghana is rich in minerals from gold to oil.
It is a youthful country, with 56 per cent of the population aged 24 years or younger compared to Kenya's 59 per cent.
Ghana's currency, the cedi, is surprisingly strong compared to major world currencies, exchanging at about 6.50 to the US dollar.
With a thriving democracy, a huge diaspora community and a diversified economy, Ghana with the same length of coastline as Kenya, is a country that is poised to take its place in the global scheme of things.
Tourism seems to be picking up, with more foreign tourists flocking Accra than there are in Mombasa's beach hotels.
Ghana has been adept, leveraging its history to attract tourists, mostly African Americans as the world commemorated 400 years since the first slaves arrived in the US.
There is another project beyond the year of return. American influence is palpable. There is even a George Bush Road in Accra.
Adverts for GRE, GMAT and other American exams buttress the American dream.
I met a man wearing a face mask with American flag colours. Ghana like Kenya seems the right place to spend your money wherever you made it.
Finally, I tried out the azonto dance.